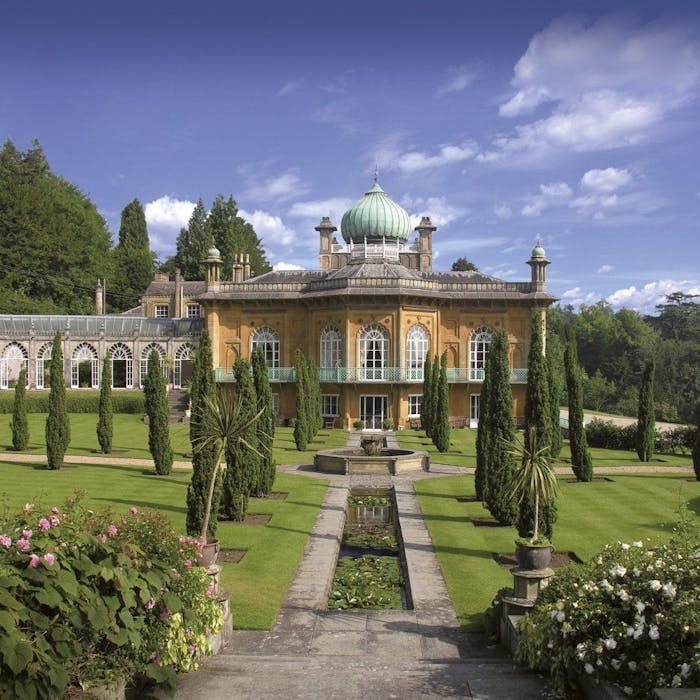 Sezincote - India in the Cotswolds
At the heart of a traditional, family-run estate covering 3,500 acres of rolling Cotswold countryside stands a 200-year-old Mogul Indian palace, set in a romantic landscape of temples, grottoes, waterfalls and canals reminiscent of the Taj Mahal.
Sezincote (pronounced seas in coat) was designed by Samuel Pepys Cockerell, and can be found on the edge of the Cotswolds near Moreton-in-Marsh in Gloucestershire. It was built in 1805, and is a notable example of Neo-Mughal architecture. In other words, its eccentric architecture was inspired by the British experience of India.
The house was the whim of Colonel John Cockerell, grandson of the diarist Samuel Pepys, who returned to England having amassed a fortune in the East India Company. John died in 1798, three years after his return, and the estate passed to his youngest brother Charles, who had also worked for the company. He commissioned his brother Samuel, an architect, to design and build an Indian house in the Mogul style of Rajasthan, complete with minarets, peacock-tail windows, jali-work railings and pavilions.
Once completed, Sezincote amazed all who came. When the Prince Regent visited in 1807, an event commemorated in a Daniell painting owned by the family, he was so impressed that he went on to change his plans for the Royal Pavilion in Brighton. Designed by John Nash, it echoed the exotic Indian style he had admired at Sezincote.
The garden at Sezincote is enhanced by a series of spring-fed pools, connected by gurgling water which eventually tumbles into the Island Pool in the valley bottom, before joining the River Evenlode below.
The estate is still privately owned but is open to the public several days a week throughout the year for visits to the house, garden and tea room.
Further reading
Links to external websites are not maintained by Bite Sized Britain. They are provided to give users access to additional information. Bite Sized Britain is not responsible for the content of these external websites.