Our story so far
Since we began the Today's Six Things project we've provided a daily e-alert with an iconic picture and story about something fascinating, unusual, overlooked or important about Britain's scenery, culture, history and industrial activity. This Six Things about Britain daily service continues to delight our recipients with brand new items every day and now, after six months, we felt that we had compiled so many interesting items that we're launching this collection of them all for you to explore.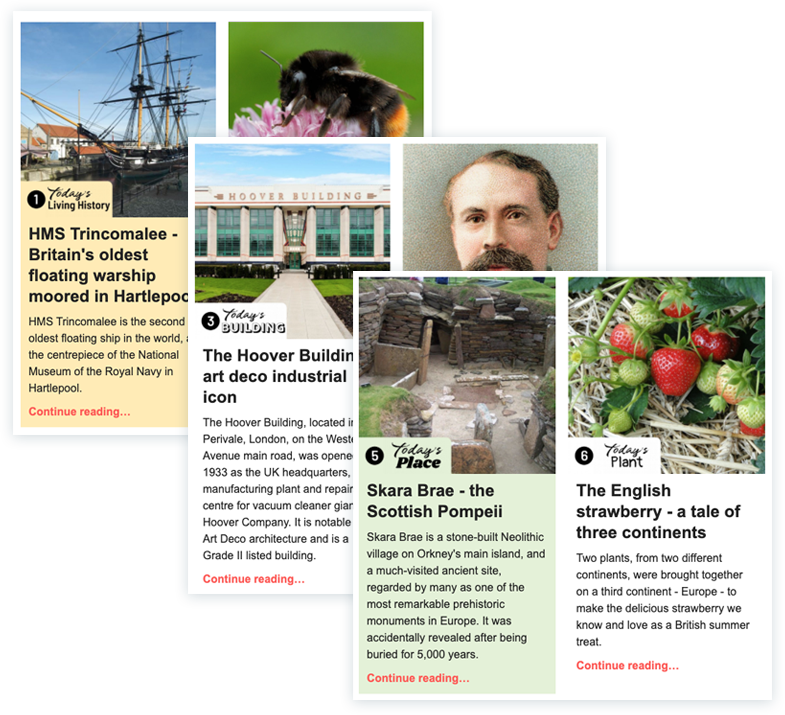 Get started on a journey of discovery about Britain…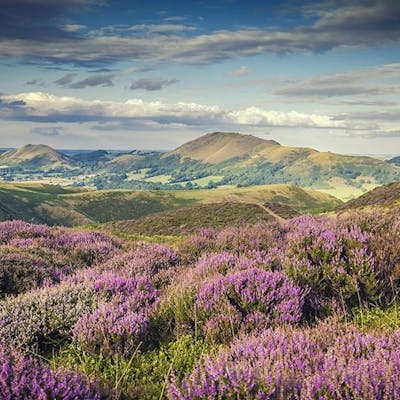 Featured article
The Long Mynd is a heath and moorland upland plateau that provides dramatic views in the Shropshire Hills, near the town of Church Stretton. It is approximately 7 miles long by 3 miles wide, and is broadly defined by steep valleys on its eastern side, and a long slope to the western side that rises in a steep escarpment.
Browse by image – check out the fascinating stories behind these pictures
Browse by category – explore our collection by subject