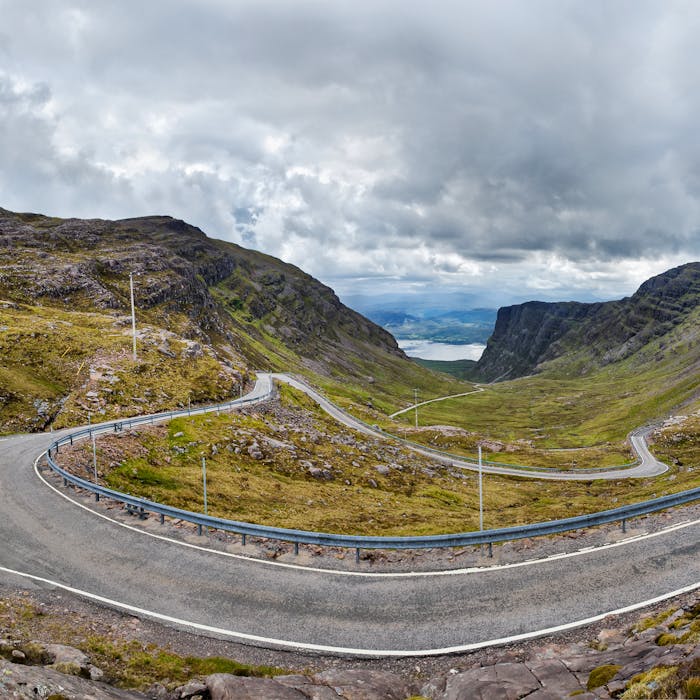 Bealach na Bà - a rollercoaster of a road in the Scottish Highlands
Bealach na Bà ("Pass of the Cattle") connects Torridon to Applecross in Wester Ross in the Scottish Highlands. It has the steepest ascent of any road climb in the UK.
A scenic drive for drivers with nerves of steel and most definitely unsuitable for caravans, the Bealach na Bà is a winding single track road through the mountains of the Applecross peninsula.
This was historically used as a drovers' road and was built in 1822. It has very tight hairpin bends that switch back and forth up the hillside and gradients that approach 20%. Anyone on board able to take their eyes from the road will be rewarded with jaw-dropping views over to Skye.
Unsurprisingly, the Bealach, as it is known for short, is considered unsuitable for learner drivers and very large vehicles. The route is often impassable in winter.
Further reading
Links to external websites are not maintained by Bite Sized Britain. They are provided to give users access to additional information. Bite Sized Britain is not responsible for the content of these external websites.