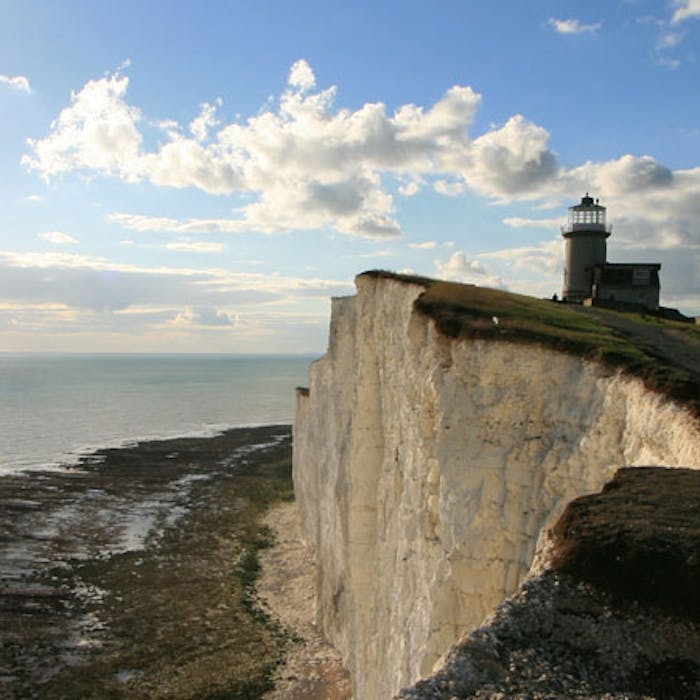 Belle Tout Lighthouse - accommodation to look out for
The Belle Tout Lighthouse is a decommissioned lighthouse, now holiday accommodation, and a much-filmed British coastal landmark located on Beachy Head, East Sussex. It is the precursor of the current Beachy Head lighthouse that stands in the sea at the foot of the cliffs.
The cliffs near Beachy Head saw numerous shipwrecks in the 17th and early 18th centuries and a petition to erect a lighthouse started around 1691. The construction of a permanent granite lighthouse on the cliffs finally began in 1829 to a design by Thomas Stevenson and it became operational in 1834.
In 1999, the Grade II listed building was moved in one piece to prevent it from succumbing to coastal erosion.
The Belle Tout was in service until 1902, when a new lighthouse was built at the bottom of the cliffs, known simply as the Beachy Head Lighthouse. Trinity House sold off the Belle Tout building in 1903, and it is currently a luxury bed and breakfast.
Belle Tout is a familiar landmark in the area, and sometimes offers refreshments to weary walkers on the South Downs Way, which passes by. It is the only building along a sweeping vista of coastline, and visible for miles.
Famous local artist Eric Ravilious painted the views from its lantern room, and the building has featured in TV mini-series The Life and Loves of a She-Devil and the James Bond film The Living Daylights.
Further reading
Links to external websites are not maintained by Bite Sized Britain. They are provided to give users access to additional information. Bite Sized Britain is not responsible for the content of these external websites.