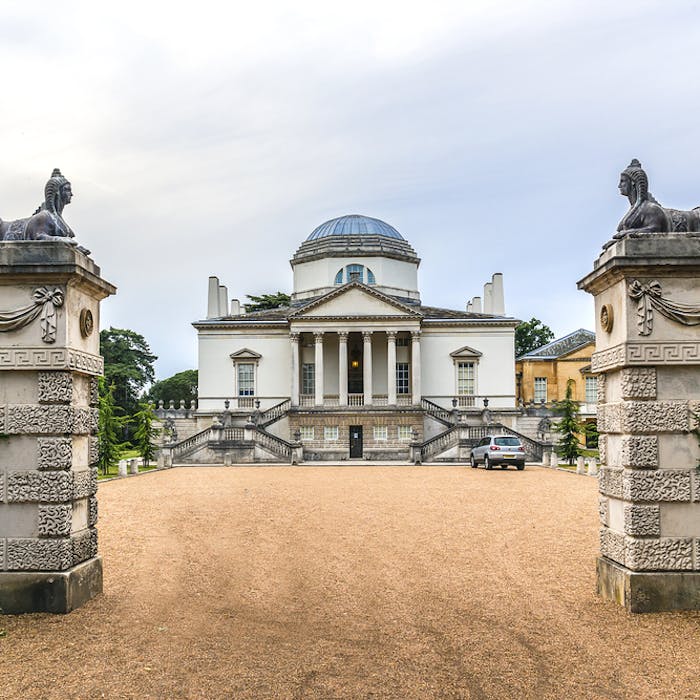 Chiswick House - Italianate architecture in West London
Chiswick House is a Palladian villa in Chiswick, West London. It has been described as a 'glorious' example of eighteenth-century Italian-inspired Neo-Palladian architecture, and was designed by Richard Boyle, 3rd Earl of Burlington. It was completed in 1729.
The original Chiswick House was Jacobean, and was used as a summer retreat. Following a 1725 fire, Boyle decided to build a new villa nearby in the Palladian architectural style he much admired.
The 3rd Earl of Burlington looked to the work of 15th and early 16th century Italian architects Palladio and Scamozzi as his inspiration.
A keen amateur architect, Burlington designed the villa with the help of William Kent - a major figure in English architecture at the time, and also took a leading role in designing the gardens. Construction of the villa took place between 1726 and 1729.
After passing into the ownership of William Cavendish in 1788, architect John White was commissioned to add two wings to increase the accommodation. From 1892, the wings were rented out for use as Chiswick Asylum - a mental hospital for wealthy inmates. The wings were demolished in the 1950s.
Chiswick House was sold to Middlesex County Council in 1929 with the help of public contributions - including King George V. In World War II it became a fire station, and suffered bomb damage during the conflict, afterwards coming under the remit of Ministry of Works, and then English Heritage.
Hounslow Council and English Heritage formed the Chiswick House and Gardens Trust in 2005, to unify the management of the villa and its gardens, which were restored in 2007. The garden is open to the public from dawn until dusk without charge, and the house has paid-for entry on Mondays, Wednesday and Saturdays and Sundays.
Further reading
Links to external websites are not maintained by Bite Sized Britain. They are provided to give users access to additional information. Bite Sized Britain is not responsible for the content of these external websites.