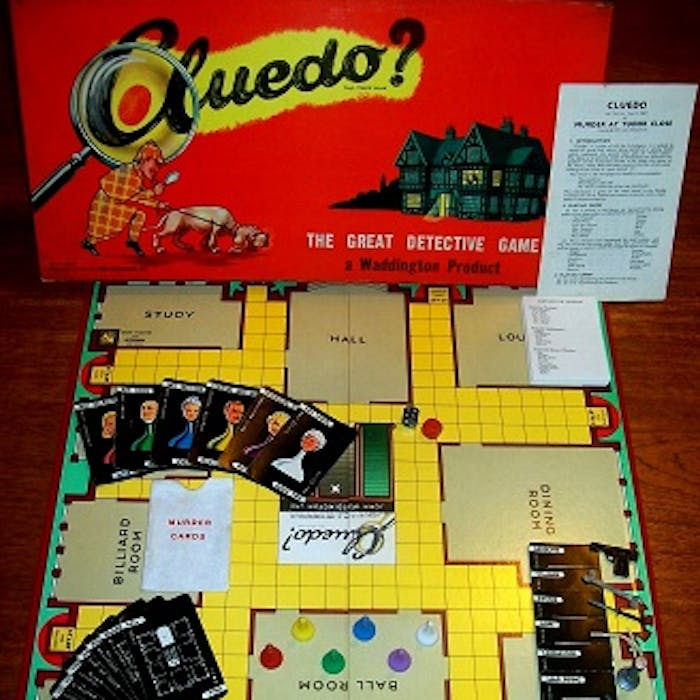 Cluedo - well-loved murder mystery game, born in Birmingham
Cluedo is one of Britain's best-loved board games. It was invented by Birmingham-born musician Anthony Pratt, who played piano in European country mansions during the interwar years, and observed guests play-acting dastardly crimes. He later came up with and patented his observations into Cluedo, which would become a global multi-million seller.
During the Second World War, Pratt worked in an engineering factory in Birmingham that manufactured components for tanks. Working on a drilling machine, he found the work tedious, but it gave him time to think, including about the ideas behind Cluedo.
His concept was based on the murder mystery games he played piano at, which involved both actors and hotel guests performing as the characters in a murder plot. These were very popular games at the time, and Pratt also had a penchant for detective fiction - which piqued Pratt's spark for Cluedo. In 1943, Anthony and his wife Elva began designing the murder mystery board game. It was originally called 'Murder!', with the artwork for the board designed by Elva.
Pratt filed his original patent application in 1944. On being introduced by a mutual friend to Norman Watson, managing director of games manufacturer Waddingtons, Pratt was able to demonstrate the game to him. Watson saw the winning formula of the game and, after a few minor modifications, decided to go ahead and manufacture it. Indeed, it was Waddingtons who renamed the game Cluedo (a combination of 'Clue' and 'Ludo', a Latin word meaning 'I play').
The game's six characters are Miss Scarlett, Professor Plum, Mrs Peacock, the Reverend Green, Colonel Mustard, and now, Dr Orchid, the latter being a new female scientist character, having replaced Mrs White, who was the mansion's housekeeper. All the existing characters have been revamped over time, apart from Colonel Mustard.
Material shortages in post-war Britain meant the game did not go into production until 1949. In 1953, Waddingtons told Pratt that the game was not selling very well, particularly in America, and offered him a cheque for £5,000 (equivalent to £105,800 today) for the overseas rights - which were passed to Parker Brothers. Pratt accepted, and he and Elva bought a sweets and tobacco shop in Warwickshire. They then relocated to Bournemouth, where they lived for over twenty years, Pratt working as a solicitor's clerk, until his retirement in 1962.
Both Waddingtons and Parker Brothers produced their own unique editions of Cluedo between 1949 and 1992. American conglomerate Hasbro purchased both companies in the early 1990s and continued to produce unique editions for each market, until manufacturing a unified product from 2002.
Cluedo was included in the National Toy Hall of Fame in 2017.
Further reading
Links to external websites are not maintained by Bite Sized Britain. They are provided to give users access to additional information. Bite Sized Britain is not responsible for the content of these external websites.