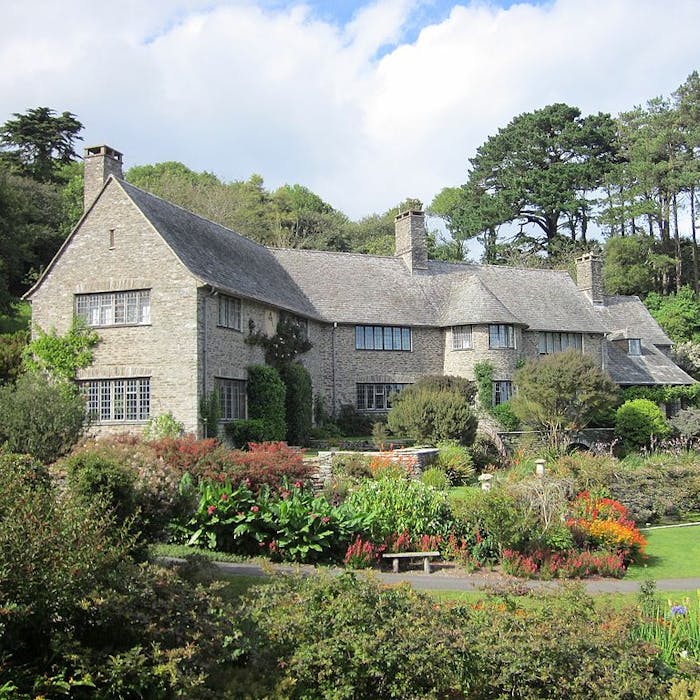 Coleton Fishacre - a delightful fusion of two styles for a musical family
The large house and gardens of Coleton Fishacre sit in one of the West Country's most perfect spots - high above the sea between Brixham and Dartmouth in Devon.
In this tranquil corner of England impressario and theatre owner Rupert D'Oyly Carte built his dream house in a combination of Arts and Crafts rusticity and Art Deco elegance and comfort.
Rupert D'Oyly Carte was the son of Richard D'Oyly Carte - the man who founded the D'Oyly Carte Opera Company, brought Gilbert and Sullivan together, built the Savoy and Palace Theatres in London, and built the Savoy Hotel.
Rupert took over the business from his father, and had the house at Coleton Fishacre built as a country home for himself and his wife, Lady Dorothy Carte, between 1923 and 1926.
The architect was Oswald Milne, a former assistant to Edwin Lutyens, who designed the house with the principles of the Arts and Crafts Movement in mind: simplicity of design and quality of craftsmanship.
Despite this, the house was given an up-to-date Art Deco interior with all contemporary modern conveniences. 
The garden runs down through a combe towards the sea and a gate onto the South West Coast Path. Water runs through it, allowing leafy sub-tropical plants to flourish on the sheltered slopes in the lower garden. Many of these are exotic species collected for the garden by Lady Dorothy Carte during her journeys abroad. The Cartes employed a staff of six to maintain the garden, compared with a staff of four to run the house.
Coleton Fishacre was given to the National Trust in 1982. The house is very evocative of the Jazz Age, and the views over the sea from the garden are enchanting.
Further reading
Links to external websites are not maintained by Bite Sized Britain. They are provided to give users access to additional information. Bite Sized Britain is not responsible for the content of these external websites.