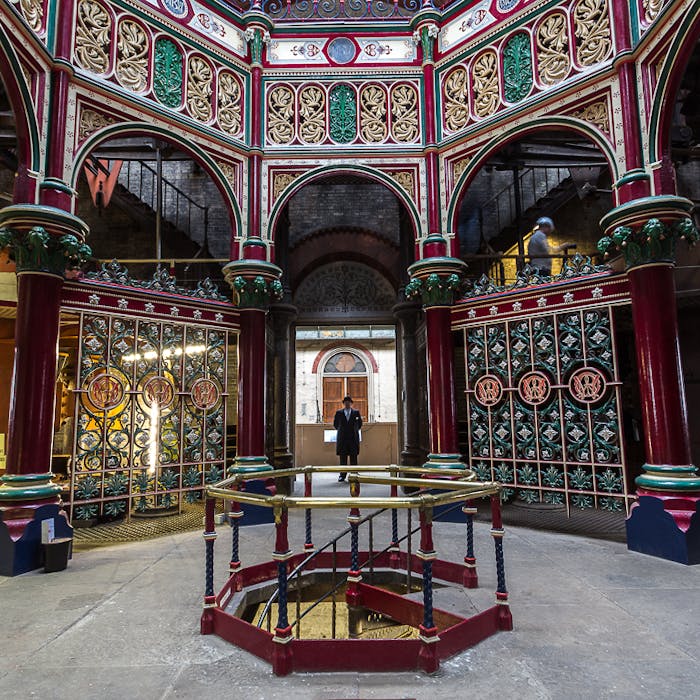 Crossness Pumping Station - unexpected beauty by the Thames
An extraordinary Victorian building survives in south-east London. It represents some of the best architectural design and decoration of the period, with the interior a jewelled box of painted ornamental cast iron. Rather astonishingly, the Crossness Pumping Station is a former sewage works.
Following the "Great Stink" of 1858, during which the polluted Thames beside the Houses of Parliament gave off such an appalling stench that the government finally accepted that London needed massive investment in an appropriate sewer system, a number of such steam-powered installations were built as part of the scheme masterminded by Sir Joseph Bazalgette (the subject of a separate Six Things entry).
The Crossness Pumping Station was designed by Bazalgette, then the Metropolitan Board of Works's chief engineer and architect Charles Henry Driver. It stands at the eastern end of the Southern Outfall Sewer and the Ridgeway path in the London Borough of Bexley.
Finished in 1865, the station used four massive steam pumps to flush non-solid waste from the new sewers into the river at specific times that matched the tides to get the effluent out to sea much quicker. Solid waste was meanwhile put onto barges and floated straight out to dump in the sea.
The interior of the Crossness Pumping Station was decorated with elaborate ironwork, giving the otherwise unsavoury industrial site a delicately refined Victorian feel, and earning it the nickname, "The Cathedral on the Marsh." The pumps, named  "Victoria," "Prince Consort," "Albert Edward," and "Alexandra" respectively, were upgraded a number of times over the decades after their construction until the site was finally decommissioned in the 1950's.
After a period of abandonment, the building is now a listed historic site. It is open to the public on selected Tuesdays and Sundays each month, with conducted tours available and special exhibitions.
Further reading
Links to external websites are not maintained by Bite Sized Britain. They are provided to give users access to additional information. Bite Sized Britain is not responsible for the content of these external websites.