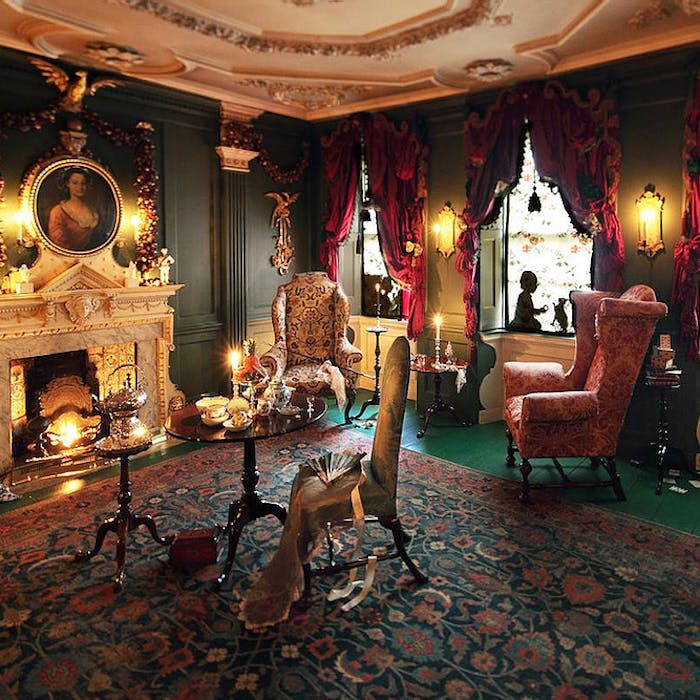 Dennis Severs' House - a journey back to the 18th century
Tucked away in the heart of Spitalfields in east London is a fine Georgian Grade II listed building. But this one is extra special. Dennis Severs' House provides a fascinating artistic rendering of a particular strand of East End history, telling the story of the imagined family who lived there.
Dennis Severs was an eccentric artist who lived in 18 Folgate Street from 1979 to 1999. The house dates from approximately 1724, and he gradually recreated the rooms as a time capsule in the style of former occupants, imagining what life would have been like there for a family of Huguenot silk weavers. The result is a genuine physical immersive experience, and less an exhibition or a museum. The house is filled with authentic 18th-century household objects and sumptuous interior styling, with minimal invasion from the modern world just outside. Severs' would welcome visitors by arrangement on open days, and since his death, the house has become regularly open to the public.
Four floors of "dramatic still life" offer a detailed recreation of a family home spanning centuries of London history. As well as the visual delight, there are audio evocations of the sounds of the period.
The sense is that visitors have stepped into the house just as its residents have momentarily stepped out. The cluttered and creaky house is peppered with clues as to who the inhabitants might have been. Severs' plan was "to create what turned out to be a collection of atmospheres: moods that harbour the light and the spirit of various ages in Time."
Painter David Hockney described the house as one of the world's greatest works of opera.
Severs bequeathed the house to the Spitalfields Historic Buildings Trust, an architectural preservation charity, shortly before his early death at the age of 51.
The motto of the house is Aut Visum Aut Non!: "You either see it or you don't."
Further reading
Links to external websites are not maintained by Bite Sized Britain. They are provided to give users access to additional information. Bite Sized Britain is not responsible for the content of these external websites.