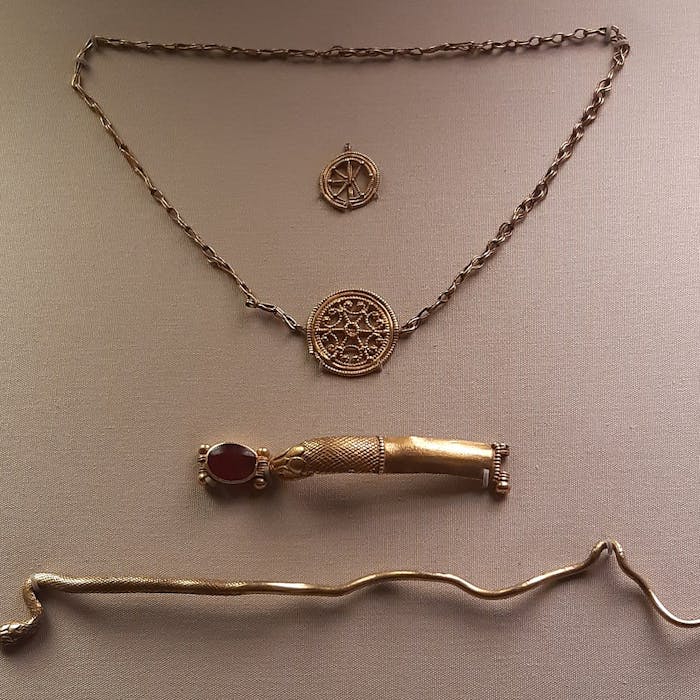 Dolaucothi - there's gold in them there hills!
The only known Roman Goldmine in Britain, the Dolaucothi Gold Mines in Carmarthenshire, Wales date back 2000 years. Now owned by the National Trust, it is possible to visit the underground mines and try panning for gold yourself.
Also known as the Ogofau Gold Mine, the Dolaucothi Gold Mines are ancient Roman surface and underground mines located in the valley of the River Cothi, near Pumsaint - which is about halfway between Swansea and Aberystwyth in south Wales. The entire Dolaucothi Estate, which offers riverside walks, woodlands and expansive views across the valley, is now owned by the National Trust.
Between 70AD and 80AD the Romans began the first extensive mining of Dolaucothi creating large open-cast workings and digging several tunnels (adits) to exploit the gold veins. Some of the original pick-marks, which are almost 2,000 years old, can still be seen in the adits.
Mining resumed in the 19th and 20th centuries, and the mines closed for the final time in 1938.
Despite the high value of Welsh gold (traditionally used by the British Royal Family), the small proportion of gold in the ore being mined here has always made the operation barely worthwhile - although there have been many hopeful mining start-ups over the years.
Guided tours can be booked to go into the mine itself to discover the secrets of Roman mining. Alternative tours explore the Victorian era in the mine. Tours start from the 1930s mine yard where one can see buildings and mining machinery dating from that time.
Little is known about what happened to the gold after it left Dolaucothi, but significant nearby finds suggest that it led to the creation of very beautiful decorative gold items. 
In 1797, a farmer ploughing his field close to the mines made an exciting discovery: a cache of gold decorative items, including a fragment of a Roman gold serpent-headed bracelet, now in the British Museum. 
The image shows Roman gold from Dolaucothi.
Further reading
Links to external websites are not maintained by Bite Sized Britain. They are provided to give users access to additional information. Bite Sized Britain is not responsible for the content of these external websites.