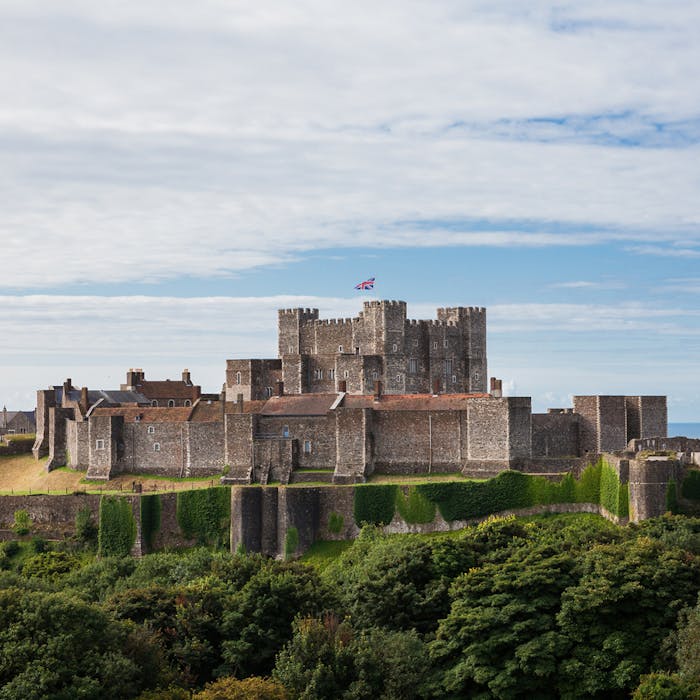 Dover Castle - enduring military stronghold
The magnificent Dover Castle in Kent occupies such a strategically important position on the English coast that it has continued to function as part of the nation's defences from the twelfth to the twentieth century.
It's a fascinating place to visit, under the stewardship of English Heritage.
Dover Castle commands the Strait of Dover, the shortest sea crossing between England and continental Europe.
King Henry II began to build the present castle in the 1180s, and over the next 800 years its buildings, defences and tunnels were adapted to meet the changing demands of warfare, right through the Second World War and into the era of nuclear weapons.
Visitors are able to explore the castle's Medieval and Tudor history, barracks from the Napoleonic era, and tunnels that were used as headquarters for army units co-ordinating coast artillery and anti-aircraft defences during World War II, including the remarkable operation to evacuate the beaches of Dunkirk in 1940 under Operation Dynamo, conducted from the secret wartime tunnel and visited by Prime Minister Winston Churchill and other military leaders.
There is even a nuclear bunker at Dover Castle that was decommissioned in the early 1980s when the Cold War ended.
Further reading
Links to external websites are not maintained by Bite Sized Britain. They are provided to give users access to additional information. Bite Sized Britain is not responsible for the content of these external websites.