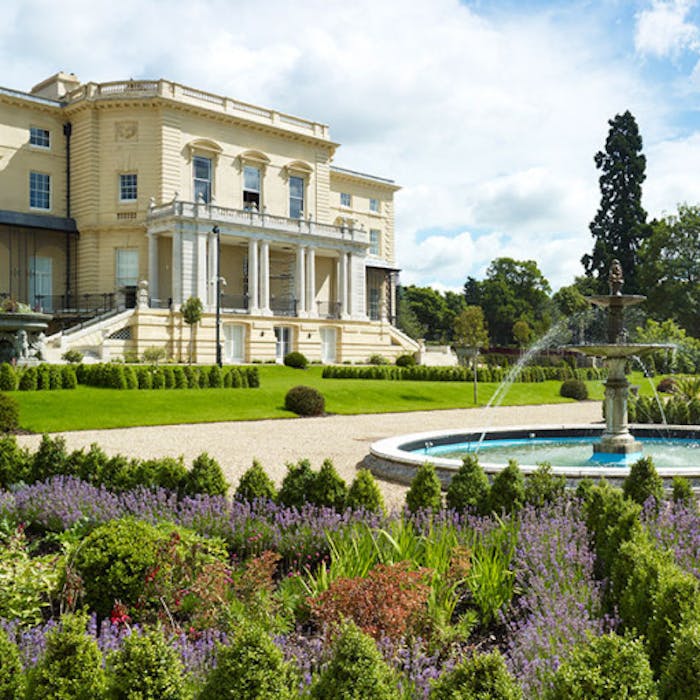 Bentley Priory - grand mansion where the Battle of Britain was won
Bentley Priory in Stanmore, North West London, is probably best known for its pivotal role as Headquarters of Fighter Command during the Battle of Britain in 1940. But before the Air Ministry bought Bentley Priory in 1926, the Grade II*-listed Building had been a grand private home, hotel and girls' school.
It is now open to visit to enjoy share its important architecture, history and Italianate gardens.
Bentley Priory was originally home to a cell of Augustinian Friars, believed to have been founded in 1170 by Ranulf de Glanville. During the dissolution of the monasteries in the 1500s, the building ceased to be a priory and the land changed hands on numerous occasions, including brief ownership by King Henry VIII.
In 1766 the original building was pulled down, and James Duberly built the first part of the present Bentley Priory nearby. A subsequent owner was the 1st Marquess of Abercorn, one of the only men to hold peerage titles in England, Scotland and Ireland. During his ownership, the Priory was a social and political hub. Visitors included politicians Pitt, Canning and Lord Liverpool and poets Wordsworth and Sir Walter Scott.
In 1788, The Marquess commissioned famous architect Sir John Soane to extend and refurbish the property in 'a more lavish and sumptuous manner'. Soane's additions included the stained glass windows in the Entrance Hall and the spectacular Rotunda. Other occupants included Dowager Queen Adelaide, the aunt of Queen Victoria, after whose death, the estate was sold to Sir John Kelk, noted civil & railway engineer, who added a picture gallery, conservatories, the clocktower and the Italian Gardens, which have been restored and are accessible to Museum visitors.
In 1882 Frederick Gordon converted it into a hotel, but his project was unsuccessful and it became a Girl's School, home to 70 boarders, until the early 1920s.
In 1926, part of the Priory estate was sold to the Air Ministry, and in July 1936, RAF Fighter Command was created and moved in with Air Chief Marshal Sir Hugh Dowding as Commander-in-Chief. It was from here that the Battle of Britain was planned, proving a decisive battle during World War II, fought in the skies between 10 July and 31 October 1940. Had the Battle been lost, Britain would have almost certainly been invaded by Nazi Germany.
The Museum at the Bentley Priory explores this important history through innovative technology telling the stories of  The One, The Few & The Many.
Further reading
Links to external websites are not maintained by Bite Sized Britain. They are provided to give users access to additional information. Bite Sized Britain is not responsible for the content of these external websites.