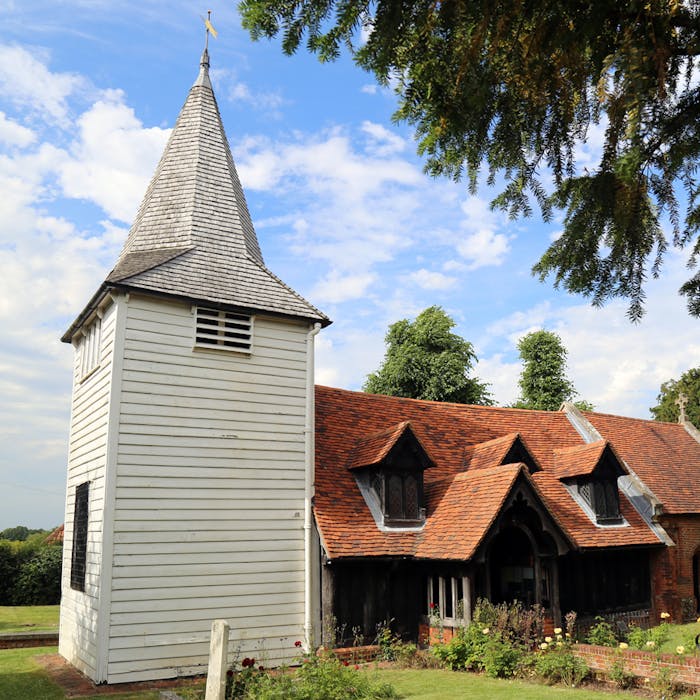 Greensted Church, Essex - the oldest wooden church in the world
Greensted Church, in the small village of Greensted, near Chipping Ongar, in Essex, is thought to be the oldest wooden church in the world, at nearly a thousand years old.
It is probably also the oldest wooden building in Europe still standing, and is Grade I listed.
Its full title is The Church of St Andrew, Greensted-juxta-Ongar. It is, however, commonly known simply as Greensted Church, and is still functioning for its original purpose, with services held every week.
It is believed that there has been a church on the site since about 650 AD, and 51 of the timber planks of the current church have been assessed to date from about 1060. The church bears witness to the work of Saxon, Norman, Tudor and Victorian builders who variously extended, repaired and restored the building over the years. In 1848/9 the church underwent extensive restoration works, and in 2005 the spire was completely re-shingled in oak.
The body of Saint Edmund, King of East Anglia - England's first patron saint (the Normans replaced him later with St. George) - rested in the church in 1013 on its way to Bury St. Edmunds in Suffolk.
The oldest grave in the churchyard, lying adjacent to the entrance to the church, is that of a twelfth century Crusader, thought to be a bowman.
The church was featured on a British postage stamp issued in 1972.
Further reading
Links to external websites are not maintained by Bite Sized Britain. They are provided to give users access to additional information. Bite Sized Britain is not responsible for the content of these external websites.