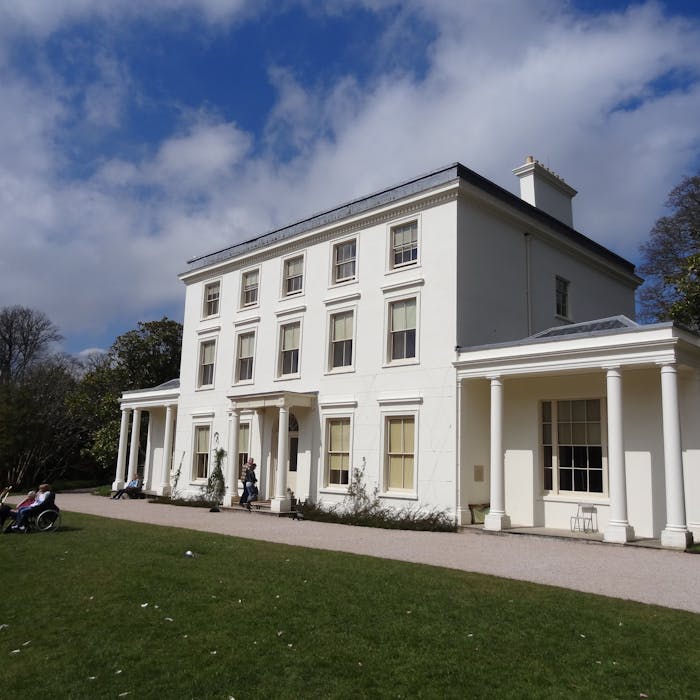 Greenway - Agatha Christie's dream house in Devon
Greenway House is an estate overlooking the River Dart near Galmpton in south Devon, once the holiday home of the author Agatha Christie, who called it 'the loveliest place in the world'. It is now owned by the National Trust and open to the public.
The existing house was built around 1790 in the Georgian style. The estate comprises 36 acres of land. There has been a notable house on this spot since at least 1493. In Tudor times, Sir Walter Raleigh lived at the house that was there then.
In 1938, Agatha Christie and her husband, the archaeologist Max Mallowan, were becoming disenchanted with their home in nearby Torquay. The town had been changing with development, and the once uninterrupted view of the sea from their house was obscured by new buildings. Looking around south Devon, Christie saw Greenway was available for £6,000. She had seen the property during her youth and always thought it the most perfect of the properties on the Dart. In her later autobiography she described it as 'a white Georgian house of about 1780 or 90, with woods sweeping down to the Dart below, and a lot of fine shrubs and trees – the ideal house, a dream house.'
The house was occupied by the couple until their deaths in the 1970's, and featured, under various guises, in several of Christie's novels. The television series Poirot filmed its adaptation of Dead Man's Folly here.
The Greenway Estate was acquired by the National Trust in 2000 and is open to the public, with visitors able to see the house and contents as Christie would have known them.
Further reading
Links to external websites are not maintained by Bite Sized Britain. They are provided to give users access to additional information. Bite Sized Britain is not responsible for the content of these external websites.