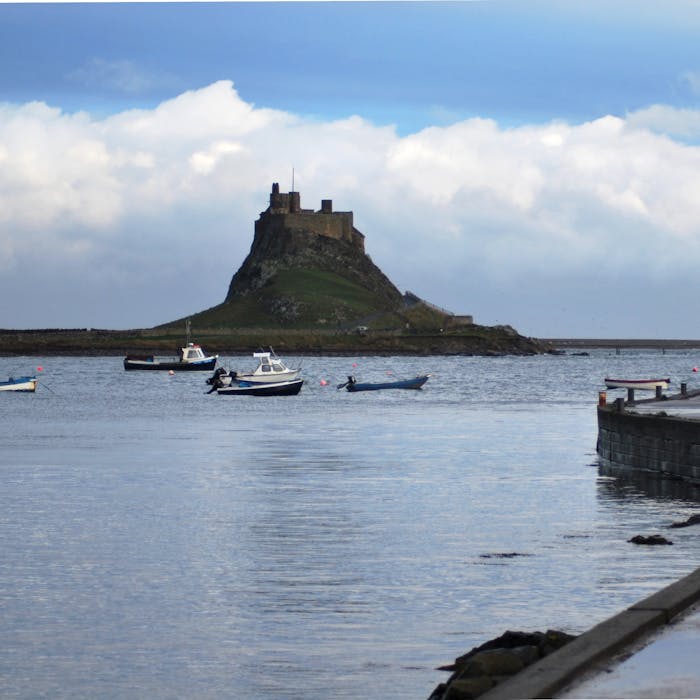 Lindisfarne or Holy Island
Lindisfarne, or Holy Island, just off the Northumberland coast, is a tidal island - with a causeway that is cut off at high tide. This beauty spot boasts an ancient priory, a castle, various pubs and cafes, and fantastic views.
Everyone loves an island - especially a temporary one. There is something about this that excites the imagination - like finding a secret place that no one else can get to. Our ancestors agreed and often made such rare spots sites of religious worship, legend or pilgrimage.
Lindisfarne's recorded history goes back to the 6th century AD. It was an important centre of Celtic Christianity under Saints Aidan, Cuthbert, Eadfrith, and Eadberht of Lindisfarne. The island was originally home to a monastery, which was destroyed during the Viking invasions but re-established as a priory following the Norman conquest of England.
Lindisfarne is also known for the illuminated manuscript known as the Lindisfarne Gospels, which was written in the early 8th century. This has survived, with illustrations that are much admired. The monks escaped with it when they abandoned the island due to attacks from the Vikings and the manuscript is now at the British Library in London.
Perched on a plateau above the island is Lindisfarne Castle, which can be visited before enjoying a walk around it to admire the striking sea views. The Castle was built in 1550 and was initiated under the instructions of Henry VIII (who died three years before its completion). It is a small castle, really a fort, and its mission was to protect the borders of England from the nearby Scots.
Lindisfarne is also a great place to spot wildlife. Its tidal mudflats, salt marshes, and sand dunes make up the Lindisfarne National Nature Reserve. Here all kinds of seabirds can be seen as well as sunbathing seals. There's also a small human community on the island, with a bustling harbour, post office, hotel, and pubs – so if you get trapped there by the tide you can wait it out in comfort.
Further reading
Links to external websites are not maintained by Bite Sized Britain. They are provided to give users access to additional information. Bite Sized Britain is not responsible for the content of these external websites.