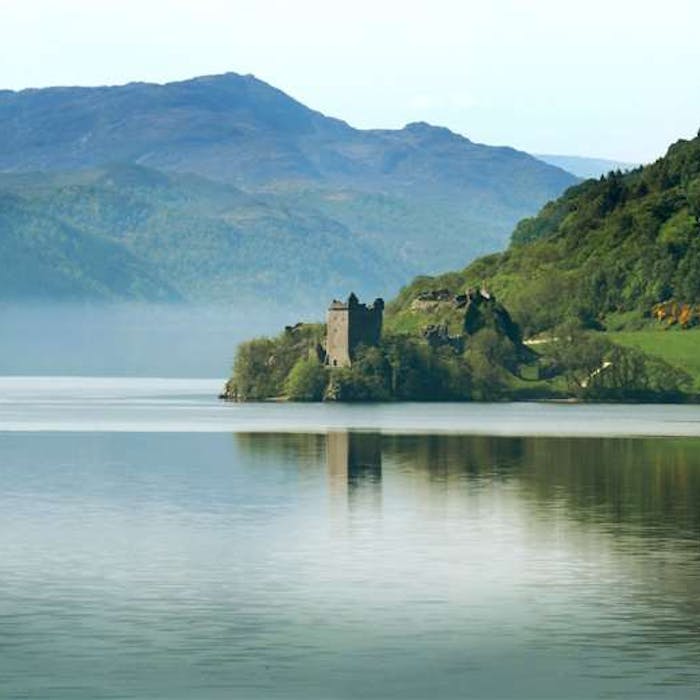 Loch Ness - still waters run deep
Loch Ness may be best known for the mythical monster, but this long and deep freshwater loch in the Scottish Highlands is a beautiful location whether or not you get a glimpse of Nessie!
Loch Ness extends for approximately 23 miles southwest of Inverness. Its surface is 52 feet above sea level. It contains more water than all the lakes in England and Wales combined, and is the largest body of water in the Great Glen, which runs from Inverness in the north to Fort William in the south.
At 22 square miles, Loch Ness is the second-largest Scottish loch by surface area after Loch Lomond, but due to its great depth, it is the largest by volume in the British Isles. Its deepest point is 126 fathoms (230 metres; 755 feet), making it the second deepest loch in Scotland after Loch Morar.
Loch Ness is connected at the southern end by the River Oich and a section of the Caledonian Canal to Loch Oich. At the northern end there is the Bona Narrows which opens out into Loch Dochfour, which feeds the River Ness and a further section of canal to Inverness, ultimately leading to the North Sea via the Moray Firth.
For drivers, the eastern side is the scenic side and it is best to start at Fort Augustus and drive towards Inverness. Just after Fort Augustus is the best view of the Loch. After that the road climbs passing the small Loch Tarff and arrives at a magnificent viewpoint of the surrounding hills. From there the road drops until you are driving right next to the water and there are many stopping places.
One of the best ways to explore the loch is by boat. Many providers of boat tours are available. It is also possible to hire a boat and cross Scotland at this point through the canal system and Loch Ness - going through a picturesque flight of locks at the attractive village of Fort Augustus. Another scenic spot is the ruined Urquhart Castle, on the shores of Loch Ness.
For stargazers, Loch Ness is home to some of the darkest places in the UK, with night skies filled by stars.
Further reading
Links to external websites are not maintained by Bite Sized Britain. They are provided to give users access to additional information. Bite Sized Britain is not responsible for the content of these external websites.