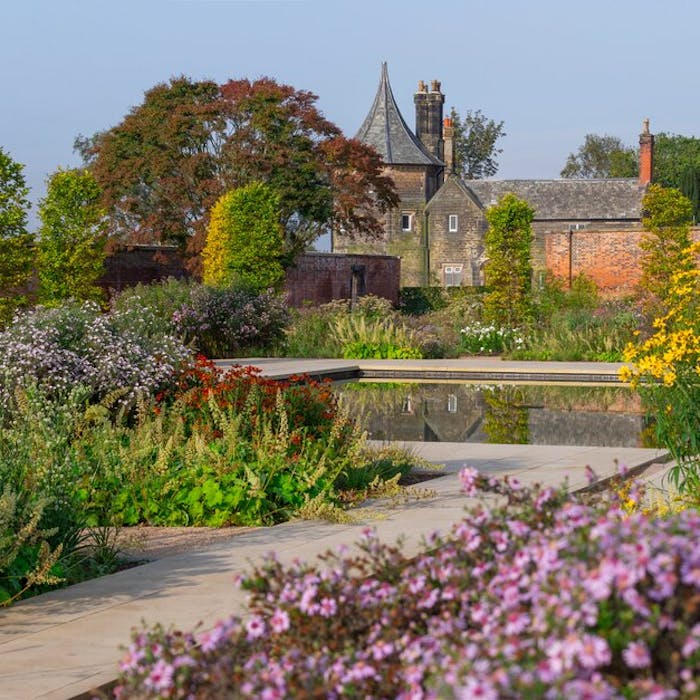 RHS Bridgewater, Manchester - a new destination for garden lovers
The Royal Horticultural Society has recently added a fifth new garden to its group of four important sites - at Bridgewater in Salford, Manchester.
It covers some 154 acres and sees an historic site with both royal and industrial heritage connections, recreated and reimagined as a magnificent garden, with planting led by the renowned landscape architect and designer Tom Stuart-Smith.
RHS Garden Bridgewater, the RHS's fifth, is the largest project the charity has ever undertaken and is especially important for its urban setting.
Occupying the former Worsley Hall Estate, a once grand Gothic-style mansion that used to be the home of the Ellesmere family and visited by royalty, the site has provided the canvas for a new incarnation of what were previously gardens with formally planted terraces, lakes, grottoes and landscaped parkland with extensive kitchen walled gardens.
After two World Wars the hall fell into disrepair and was demolished by 1949, whilst the originally glorious grounds deteriorated and became overgrown. Of the buildings, only the gardener's cottage remains.
The RHS renovation, based on careful research to understand the site's heritage and its role in the local community, has restored much of the original gardens, creating both formal and wilder areas, where diverse species and wildlife can thrive.
Amongst particular areas to enjoy are the restored Kitchen Garden with some 29,000 plants.
Another feature reflects the pioneering underground system of navigable waterways dating back to the time of the Industrial Revolution in which the Worsley Estate and Bridgewater Canal played a key part.
The Paradise Garden has been designed with Mediterranean and Asiatic planting; and the regenerated four-acre Ellesmere Lake and the Chinese Streamside Garden are a further special feature.
Visitor facilities will include the Welcome Building with a hall, plant centre, shop and cafes.
Further reading
Links to external websites are not maintained by Bite Sized Britain. They are provided to give users access to additional information. Bite Sized Britain is not responsible for the content of these external websites.