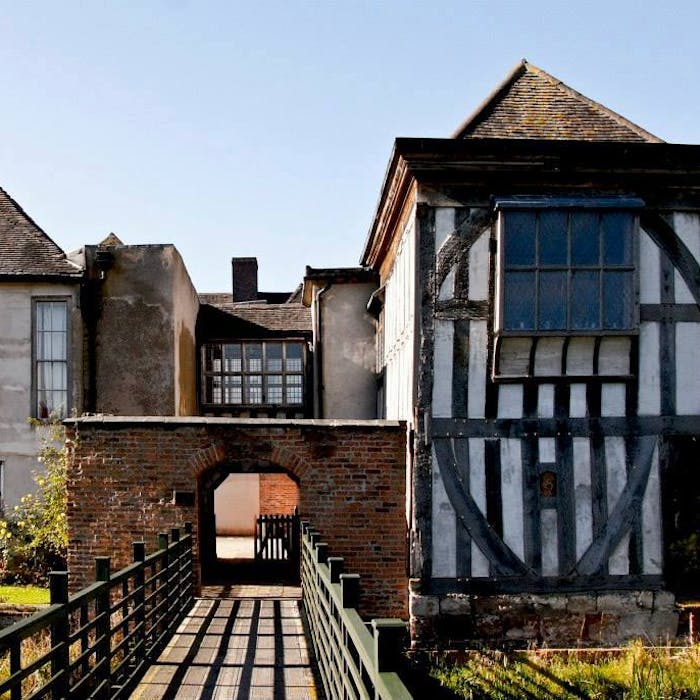 Middleton Hall & Gardens - rescued by ramblers!
Middleton Hall, near Tamworth on the North Warwickshire border, is a significant and historic grand old building featured in the Domesday Book of 1086, that was nearly lost to dereliction until rescued by the actions of a group of curious passers-by in the 1970's.
With a mix of architectural styles and long history, the Middleton Hall & Gardens estate covers 42 acres that encompass an historic manor house, an 18th-century Walled Garden and the oldest man-made lake in the county.
The hall has been home to many interesting characters including a commander of the Battle of Hastings, a Tudor explorer who died whilst trying to find a North-East passage to China, and two extraordinary naturalists.
A lived-in family home up until 1966, it was left derelict for 10 years until a group of ramblers came across it during a walk. They were so dismayed at its sorry state that they founded Middleton Hall Trust and a team of dedicated volunteers still runs the attraction today.
Tours of the hall and gardens allow visitors to explore the site's 900-year history including the Tudor Jettied Building and Great Hall, and grand Georgian west wing.
The historic Walled Garden was built in 1717 and was used predominantly as a produce garden.  It was built with heated walls and a Bothy, which have all stood the test of time.  Today, the garden is fully restored and boasts an array of different plants and flowers throughout the seasons.  It is a haven for wildlife, bees and butterflies in particular. 
Further reading
Links to external websites are not maintained by Bite Sized Britain. They are provided to give users access to additional information. Bite Sized Britain is not responsible for the content of these external websites.