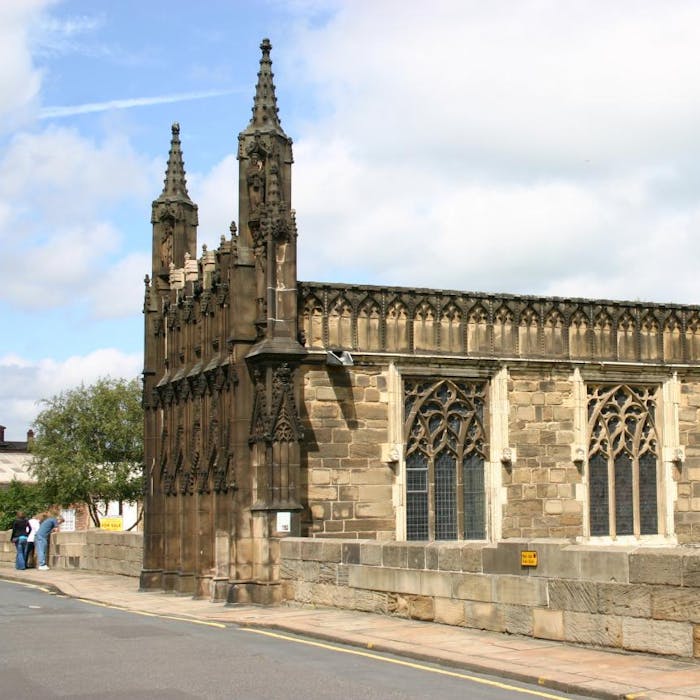 Chantry Chapel of St Mary the Virgin - a reminder of medieval life in Wakefield
One of only three surviving bridge chapels in England, the Chantry Chapel of St Mary the Virgin is a fascinating Grade I listed building. It is located in the city of Wakefield, West Yorkshire on the medieval bridge over the River Calder.
The chapel was built in the mid 14th century when the stone bridge replaced a wooden one. The upper parts of the chapel were rebuilt from 1847 to 1848. Today, only the base of the chapel is medieval.
The chapel was first used as a mass house; a place where priests chanted prayers for the souls of the dead to help speed their passage through purgatory. Upon the Reformation, in the mid 1500s, chantries were abolished, but the chapel's structure survived because it was keyed into the stonework of the bridge, so that if it fell, the bridge would be significantly weakened.
From around 1545 until the first part of the 19th century, the chapel was given over to secular uses, operating as a corn merchants office, newsroom and cheese shop over the years.
The 1830s and '40s saw a Catholic revival – including a particular interest in the Gothic architecture of medieval churches. This led the Yorkshire Architectural Society to reclaim the church, deciding not to preserve the original building, but choosing instead to appoint George Gilbert Scott, the Gothic revival architect responsible for designing or altering over 800 buildings, to design a new space for worship above the medieval crypt. The original chapel was constructed from extremely hard-wearing local stone; after over 650 years of heavy rains and flooding from the river below, the base of the structure survives in good repair. By contrast, Scott's new frontage was already crumbling very badly by 1900, and in need of restoration.
Inside the chapel, the crypt and staircase that leads down to it are what remains of the medieval structure, with the addition of Victorian floor tiles, a fireplace and sink.
The bridge and its chapel were painted by artists including J.M.W. Turner.
The building is usually open to visitors on public holidays and national heritage open days, and for groups by appointment.
Further reading
Links to external websites are not maintained by Bite Sized Britain. They are provided to give users access to additional information. Bite Sized Britain is not responsible for the content of these external websites.