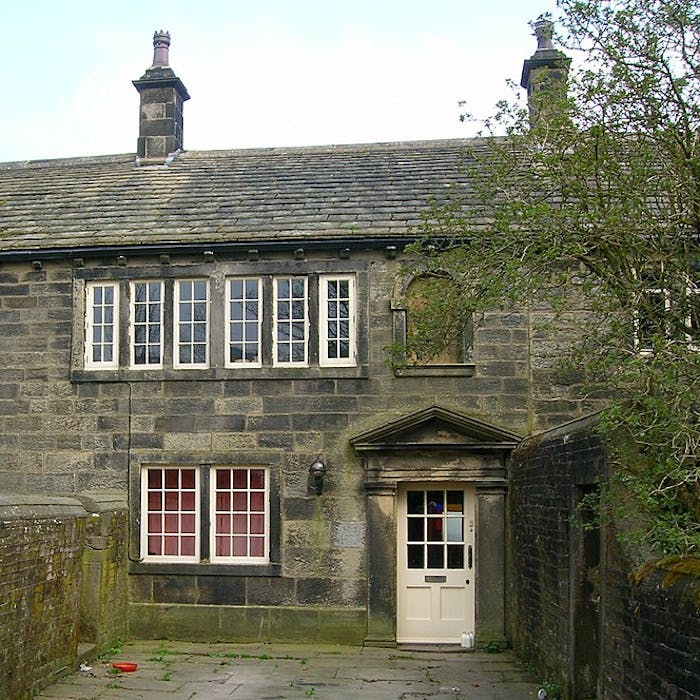 Ponden Hall - a rugged old house that inspired the Bronte sisters
Ponden Hall is a former farmhouse near Stanbury in West Yorkshire, and is reputedly the inspiration for several distinctive buildings in the works of both Anne and Emily Brontë.
Grade II listed Ponden Hall was built in the 1500s and is less than two miles away from the town of Haworth, where the Brontë sisters grew up with their brother Branwell at their father's parsonage.
The Brontës visited the house to use its extensive library – which was reputedly the largest private library in Yorkshire – and to play with the children of the Heaton family who owned Ponden Hall.
Emily Brontë is traditionally said to have based Thrushcross Grange, the grand and comfortable home of the wealthy Linton family in Wuthering Heights, on the property.
However, some argue that the hall may have been the inspiration for the Wuthering Heights farmhouse itself and a Victorian account tells how Reverend Patrick Brontë, the Brontë siblings' father, described the house to a visitor to Haworth as being "the original model of Wuthering Heights".
The Brontë biographer Winifred Gerin believed that Ponden Hall was the original of Wildfell Hall, the old mansion where Helen Graham, the protagonist of Anne Brontë's The Tenant of Wildfell Hall, fled from her husband. Ponden shares certain architectural details with Wildfell: latticed windows, a central portico and date plaque above.
What is for certain is that the Brontë sisters visited on many occasions and they were greatly inspired by their visits.
In recent years the building has been a B&B that pays homage to the Brontës. One of the rooms (the "Earnshaw Room") boasts the "Cathy Window," the window described by Emily Brontë in Wuthering Heights where the ghost of Cathy tries to enter.
Further reading
Links to external websites are not maintained by Bite Sized Britain. They are provided to give users access to additional information. Bite Sized Britain is not responsible for the content of these external websites.