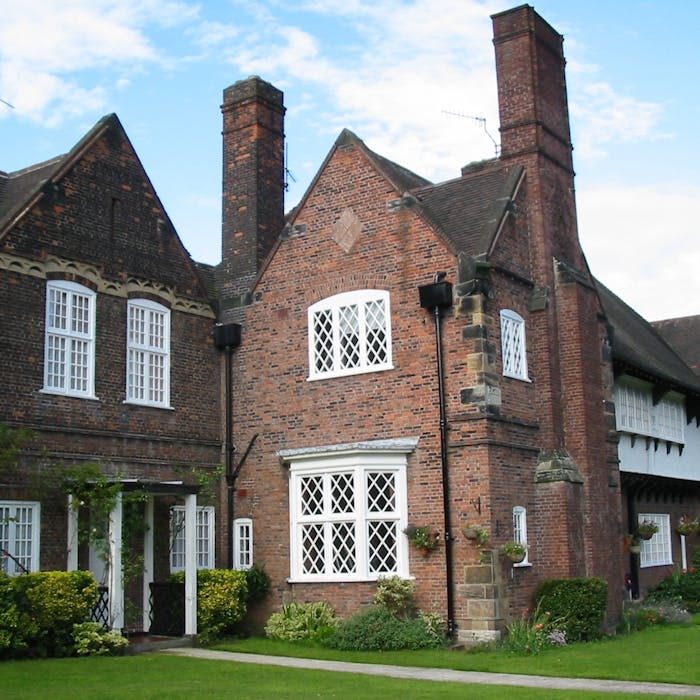 Port Sunlight - a philanthropic approach to industry
Port Sunlight on the Wirral Peninsula is a 'model village' built by 'soap king' William Lever from 1887 for his production works, and to provide good quality housing for his employees. It is regarded as an architectural gem.
The Bolton-born philanthropic industrialist established the Lever Brothers firm with his brother James.
Lever believed in providing his workers with decent and affordable houses, amenities and welfare provisions – including schools, a concert hall, a theatre, a library, a gymnasium, an art gallery, allotments and an open air swimming pool.
The houses were even built in varied architectural styles. Two were copies of the farmhouse of William Shakespeare's wife, Anne Hathaway. Rents were one-fifth of the worker's weekly wage.
Lever's paternalistic approach to his employees however extended to him expecting them to keep strict ethical codes of behaviour, or risk losing both their jobs and their houses. Apparently he also made participation in many communal activities compulsory.
The Lever Brothers firm is now the multinational giant Unilever. Until the 1980s, all residents of the Port Sunlight had to be employees of Unilever and their families, but during the decade, the houses began to be sold for private occupation.
Visitors to Port Sunlight can enjoy a museum, visit a soap works, and learn more about the village on a walking tour.
Further reading
Links to external websites are not maintained by Bite Sized Britain. They are provided to give users access to additional information. Bite Sized Britain is not responsible for the content of these external websites.