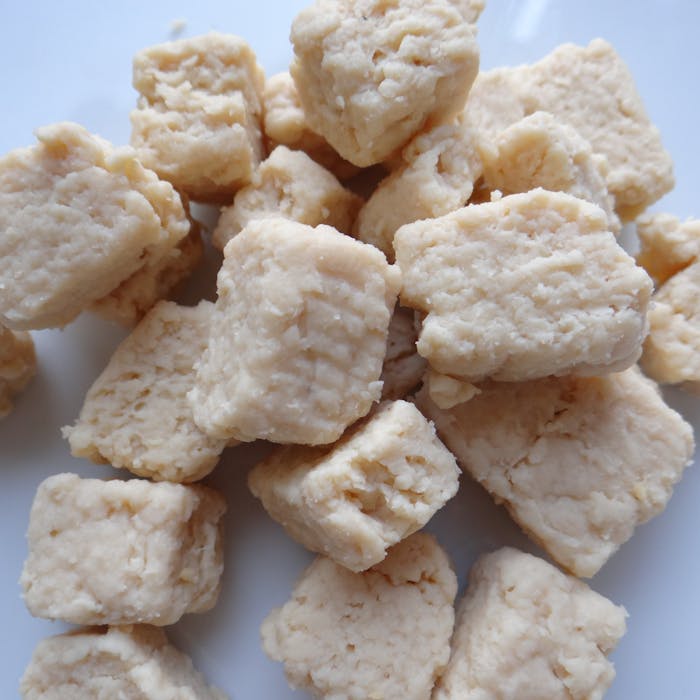 Quorn - meatlike marvel from Marlow
The familiar meat substitute Quorn, now a global product, is a British invention, created by Marlow Foods in Buckinghamshire towards the end of the 20th century. It was first sold in 1993, after 10 years of evaluation.
It uses mycoprotein, which is derived from a fungus, and is mixed with egg before being manufactured into shapes to suit different meal options.
The hunt for such 'artificial' foods began in the late 1960s, amid fears that animal protein alone could not feed the world's growing population. Rather than killing animals for their protein, it was hoped a way could be found to scale up the nutritious offerings of smaller organisms. Researchers turned their attention to bacterial and fungal proteins that could be easily grown in vats for human consumption.
The breakthrough came in 1967 with the discovery of Fusarium venenatum. After screening over 3,000 soil samples from around the world, this microfungus was discovered in a soil sample from a field near the Thames at Marlow.
The mycoprotein was co-developed by chemical company ICI and bakery conglomerate Rank Hovis McDougall. No combination of their names would look pleasing on a supermarket shelf, so the product was eventually marketed under Marlow Foods — named after the source of the fungus. The brand name Quorn, meanwhile, is taken from a village in Leicestershire.
The creation of quorn begins with a sachet-sized amount of Fusarium, and through a fermentation process that the company have refined since those early days, is left to grow in their fermenters for a few days before they start to harvest.
The Fusarium venenatum converts carbohydrate into protein, producing 'mycoprotein': a protein-rich, sustainable food source that is packed with fibre, low in saturated fat, and contains no cholesterol. As such, mycoprotein is highly nutritious.
Just under a gram is grown into 1,500 tonnes of mycoprotein in each fermentation cycle. Due to the egg used in the process, the product is not vegan, but a vegan product using potato instead is available.
It seems that most consumers of quorn are meat eaters rather than vegetarians. The market for quorn products is increasing worldwide and the company's turnover has grown to almost £230m. Though the fungus that forms the basis for quorn was discovered near Marlow on Thames, the quorn for the UK and European market is produced at Marlow's headquarters in Stokesley, North Yorkshire and at nearby Billingham in Stockton-on-Tees, employing more than 800 people.
Further reading
Links to external websites are not maintained by Bite Sized Britain. They are provided to give users access to additional information. Bite Sized Britain is not responsible for the content of these external websites.