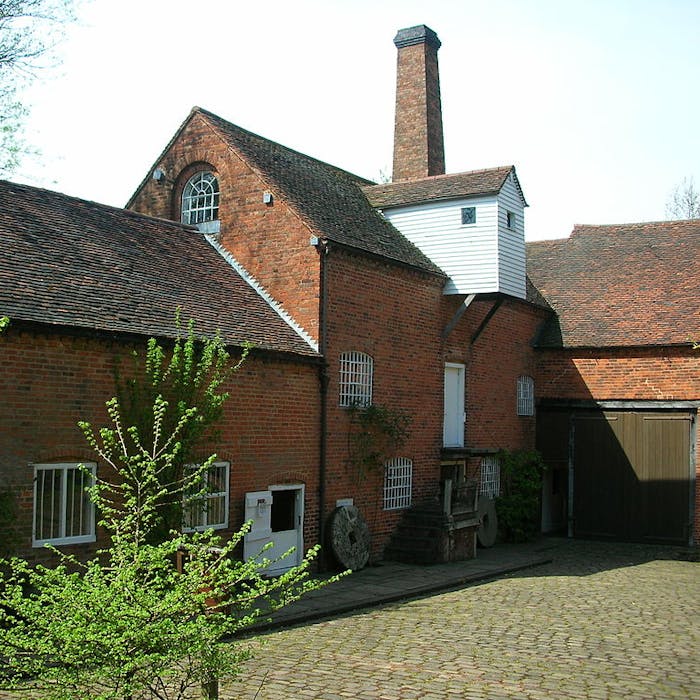 Sarehole Mill - inspiration for Tolkein
Sarehole Mill is a Grade II listed water mill on the River Cole in Hall Green, Birmingham. It is one of only two working water mills in Birmingham and is now run as a museum by the Birmingham Museums Trust. Sarehole Mill is known as an inspiration for J. R. R. Tolkien, who lived nearby as a child.
Sarehole Mill was built in 1765 on the site of an even older mill, Biddle's Mill, which dated back to 1540. Sarehole was used mostly to grind corn.
In 1896, as a small boy,  J.R.R. Tolkien settled with his mother and brother at a cottage in Sarehole village. The mill was within sight of the Tolkien house, and the boys often played there, to the annoyance of the miller.
Sarehole village was only four miles from the centre of Birmingham but it was then still a rural area. Coming from the hot dry landscape of South Africa, the green fields and woods made a vivid impression on Tolkien.
In later life, Tolkein said that Sarehole was the model for the Shire, home of Bilbo Baggins in The Hobbit.
Tolkien returned to Birmingham in 1933. In the meantime, Sarehole had been absorbed by the growing city, with pleasant-enough but distinctly surburban houses spreading through the woods and fields.
The changes Tolkien saw in his beloved Sarehole inspired his imagination, transforming into the dark forces threatening the fictional Shire.
In an interview with Guardian journalist, John Ezard in 1966, before the mill's restoration, Tolkien said:
"It was a kind of lost paradise... There was an old mill that really did grind corn with two millers, a great big pond with swans on it, a sandpit, a wonderful dell with flowers, a few old-fashioned village houses and, further away, a stream with another mill. I always knew it would go – and it did."
Sarehole Mill became 'the great mill' in The Hobbit. Tolkien based the bad-tempered Ted Sandyman (the miller) in The Lord of the Rings on the miller there.
Further reading
Links to external websites are not maintained by Bite Sized Britain. They are provided to give users access to additional information. Bite Sized Britain is not responsible for the content of these external websites.