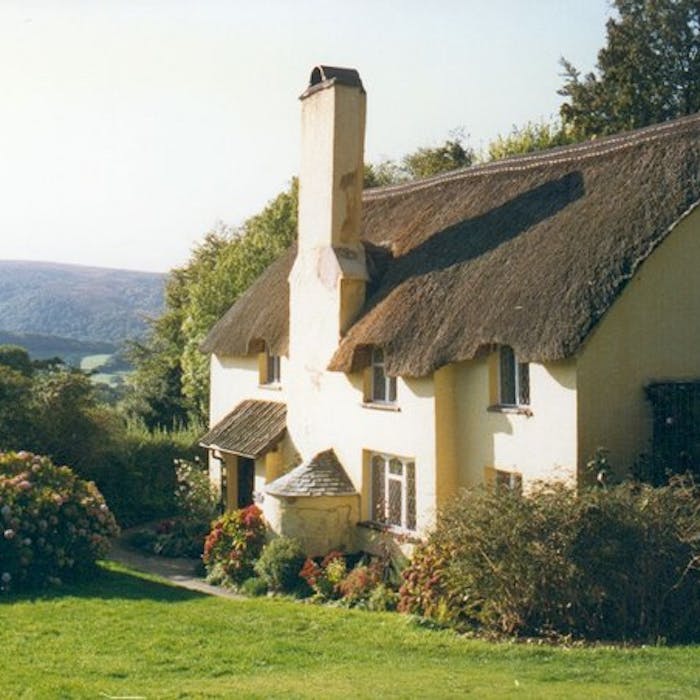 Selworthy - a peaceful spot on Exmoor for a cream tea
The small village of Selworthy is an impossibly picturesque spot five miles from Minehead in Somerset on the edge of Exmoor, nestled in a timeless rural landscape managed by the National Trust.
Selworthy is distinctive for its village green, around which are several thatched cottages. Their chocolate-box charm is due to the fact that Selworthy was re-built as a model village, to provide housing for the aged and infirm of the Holnicote estate, in 1828 by Sir Thomas Acland. He used a similar style to Blaise Hamlet, Bristol, which had been built a few years earlier.
One of the cottages, known as Periwinkle Cottage, is now an award-winning tea room. Most of the cottages have walls painted with limewash that has been tinted creamy yellow with ochre.
The village and the surrounding Holnicote estate were given to the National Trust in 1944 by Sir Richard Acland, having been passed down through the Acland family for nearly 200 years.
Selworthy has a lovely whitewashed 15th-century church, which overlooks fantastic views across the countryside.
Many footpaths offer walks through the estate from Selworthy, including to nearby attractive villages and to viewpoints such as Selworthy Beacon and the beach as Bossington.
Further reading
Links to external websites are not maintained by Bite Sized Britain. They are provided to give users access to additional information. Bite Sized Britain is not responsible for the content of these external websites.