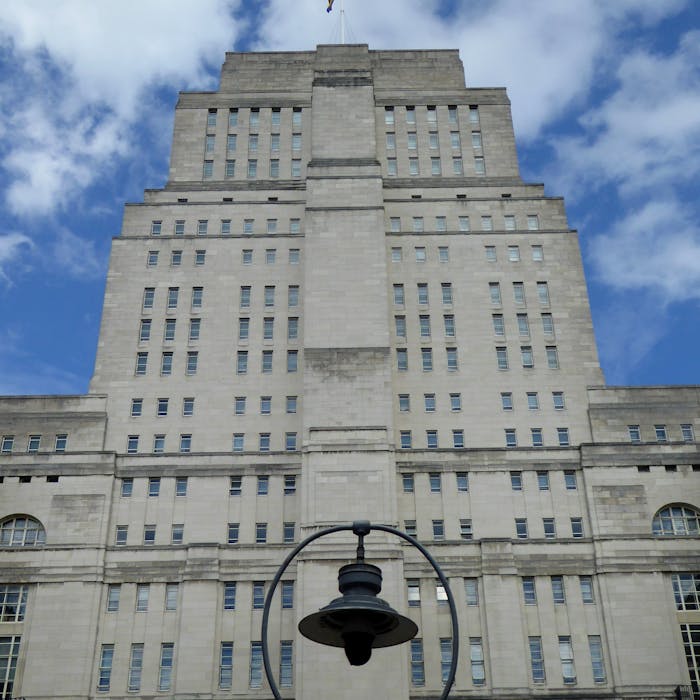 Senate House - Bloomsbury's towering art deco landmark
Senate House, probably London's most imposing art-deco building - certainly in terms of scale - also often doubles as 1920's America in television dramas and films. It was actually built from 1932 to 1937 and is the administrative centre of the University of London.
At 19 floors and 210 feet high, Senate House was the highest secular building in London when it was built in the 1930s. It is situated in the heart of Bloomsbury, immediately to the north of the British Museum. Its architect was Charles Holden and it cost £362,000 to build (£23.5m today).
This grandiose building was actually the brainchild of William Beveridge, vice-chancellor of the University of London and economist and Liberal politician. He specified that "the central symbol of the University on the Bloomsbury site can not fittingly look like an imitation of any other university'. He felt it should be something that could not have been built by any earlier generation, and can only be at home in London. The building meant "a chance to enrich London – to give London at its heart not just more streets and shops... but a great architectural feature... an academic island in swirling tides of traffic, a world of learning in a world of affairs."
Beveridge's vision was marred by bad luck when in November 1936 the Principal of the University, Sir Edwin Deller, was accidentally crushed by a falling skip when he and colleagues went out to inspect the work in progress - dying in hospital three days later.
During the Second World War, Senate House was used by the Ministry of Information, and was the workplace of George Orwell's wife Eileen. It became the inspiration for the Ministry of Truth in Orwell's seminal novel Nineteen Eighty-Four. The building, and its wartime use also inspired Graham Greene's novel The Ministry of Fear (1943), which was adapted into a 1944 film directed by Fritz Lang set in Bloomsbury.
The building houses an impressive library as well as capacious public spaces and meeting rooms. It has featured in several Hollywood blockbuster movies, with its monolithic style lending itself both to dystopian tales of tyranny and - on a happier note - Jazz Age America. The building was listed as Grade II* in 1969.
Further reading
Links to external websites are not maintained by Bite Sized Britain. They are provided to give users access to additional information. Bite Sized Britain is not responsible for the content of these external websites.