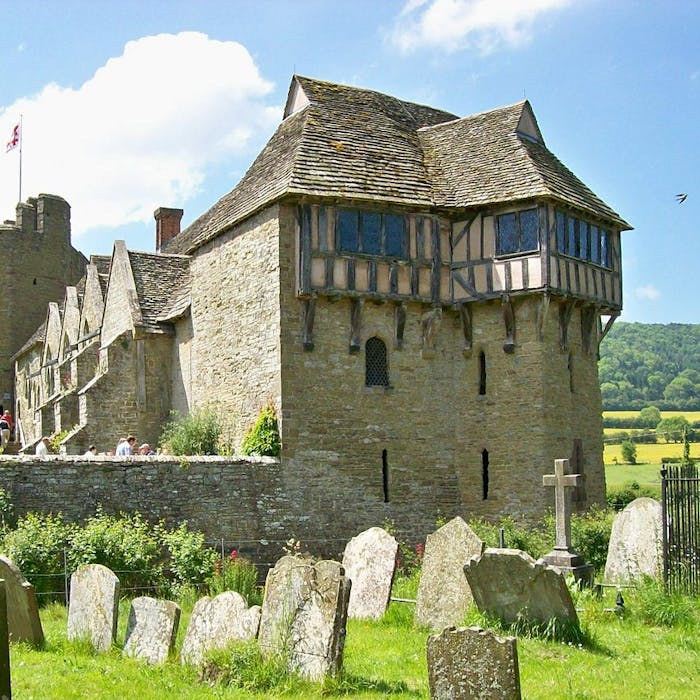 Stokesay Castle - a proper Medieval manor house
If you want to see what a fortified medieval manor house was like - head to Stokesay in Shropshire and visit Stokesay Castle - one of the best places to visit in England to get an idea of medieval life.
Although we all know what a Tudor house looks like, not much domestic architecture from the earlier medieval period survives. We have churches, cathedrals and castles from that era - but very few houses.
Stokesay Castle was constructed at the end of the 13th century by Laurence of Ludlow, who at the time was one of the richest men in England. It remained largely unchanged for the following 800 years - a treasure by-passed by time.
Though fortified, Stokesay Castle was not designed with defence seriously to the forefront. Laurence of Ludlow was happily taking advantage of the new peacefulness along the Welsh borders following English King Edward I's defeat of the Welsh prince Llywelyn the Last. This enabled Laurence to build a large hall, comfortable solar, or private apartment, with windows on the outside world, without fear of attack.
Stokesay Castle is now looked after by English Heritage. Visitors can explore the Great Hall, Gatehouse, North Tower, Solar, South Tower and other rooms, as well as admiring the extensive views, walled garden and moat.
Further reading
Links to external websites are not maintained by Bite Sized Britain. They are provided to give users access to additional information. Bite Sized Britain is not responsible for the content of these external websites.