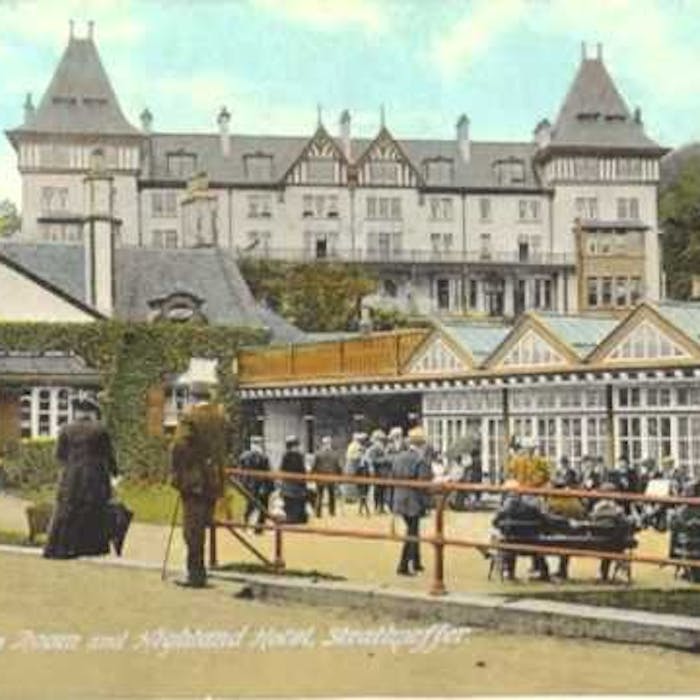 Strathpeffer - charming remnant of the spa era in Scotland
The village of Strathpeffer, north of Inverness, became one of Europe's most popular health resorts between 1870 and 1939. Though the spa fad has passed, Strathpeffer has been left with some charming Victoria holiday architecture
Strathpeffer stands in the upper reaches of Strath Peffer, some four miles west of Dingwall. As late as the early 1800s, the settlement did not exist and the land on which it stands was divided between four farms. In the mid 1700s a sulphurous spring was discovered here.
Not long afterwards a London doctor wrote a paper for the Royal Society on the health giving powers of the water to be found at the spot, and in the early 1800s a Dr Morrison from Aberdeenshire declared his arthritis to have been cured by the waters. In 1819, the first pump room was built and hotels and entertainment venues soon followed.
Strathpeffer's unique and somewhat un-Scottish appearance is largely due to the efforts of Anne, Duchess of Sutherland and Countess of Cromartie. She wanted the town to resemble the spas she had seen in Europe, and much of the look and feel of Strathpeffer today is due to her influence from the 1840s to the 1870s. The result has variously been compared to Harrogate in Yorkshire and to a Bavarian mountain resort.
The railway arrived in 1885, boosting Strathpeffer's popularity. It reached its height as a spa in the years immediately before World War One.
The main Pump Room was demolished in the 1950s but the Upper Pump Room, next to the Pavilion, still remains with displays about the history of the spa and the opportunity to taste the waters for yourself. Though the railway station closed in 1946, Strathpeffer is still popular with tourists, due to its fine hotels, attractive architecture and suitability as a base for exploring this part of Scotland.
Further reading
Links to external websites are not maintained by Bite Sized Britain. They are provided to give users access to additional information. Bite Sized Britain is not responsible for the content of these external websites.