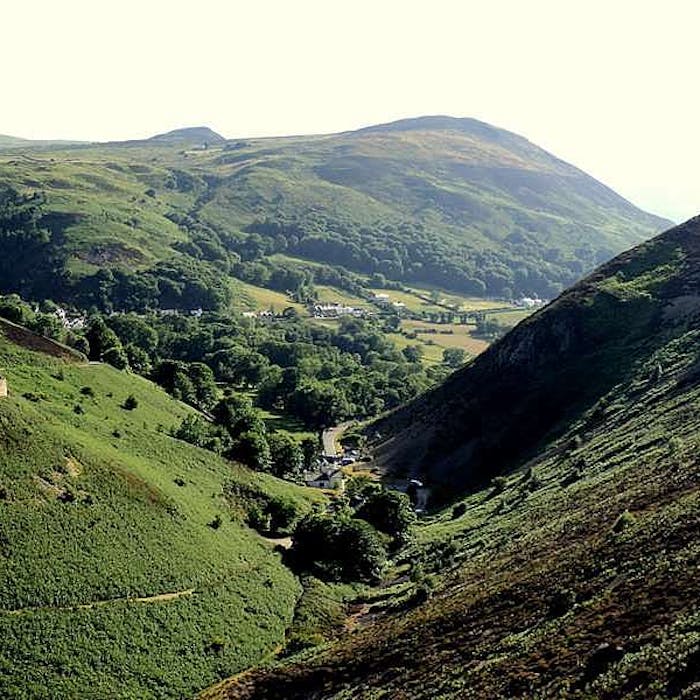 Sychnant pass - a hidden treasure near Conwy, North Wales
Between Conwy Mountain on the north Wales coast and Tal y Fan is a hidden mountain pass. Taking its name from a nearby hamlet, Sychnant Pass may take a bit of finding, but then provides a fabulous scenic surprise.
What starts as an unremarkable road out of the town of Conwy becomes ever more interesting as it climbs higher and reaches the open land of Conwy Mountain. Finally, the Sychnant Pass Road runs between the high stone walls of the Pen Sychnant Estate to emerge at superb views of mountains and sea, and then on to the coast and Penmaenmawr. The hillsides fall away steeply and the road clings to the slopes as it drops down to the village of Capelulo, giving stunning views of the North Wales coast and Anglesey beyond.
Look out for: Pensychnant Nature Reserve, a 120-acre site forming part of the Victorian Estate. Much of Sychnant Pass is in Snowdonia National Park. The pass is a dry valley that links Conwy to the coastal town of Penmaenmawr. In fact, the name means "Dry-stream Pass". A large area of land within the pass has been designated a Site of Special Scientific Interest.
This route was a turnpike road west of Conwy, newly built in 1772. The historian Thomas Pennant praised the civil engineering of the road builders after ascending the new road in the late 1770s.
The route begins by leaving Conwy via the Upper Gate in the town walls. In mail coach days it was the way of choice whenever the tide was in and the otherwise faster and safer route along the sands was unusable. The route then runs westerly along the wide valley on the south side of Mynydd y Dref (Conwy Mountain) with its Neolithic Stone Circles and the Iron Age hillfort Castell Caer Seion.
The area is good for walking, with accommodation and dining available, as well many tracks and footpaths (including the North Wales Path) for most of the way, as well as a Victorian nature trail at The Fairy Glen, a ravine behind the inns at Capelulo.
Further reading
Links to external websites are not maintained by Bite Sized Britain. They are provided to give users access to additional information. Bite Sized Britain is not responsible for the content of these external websites.