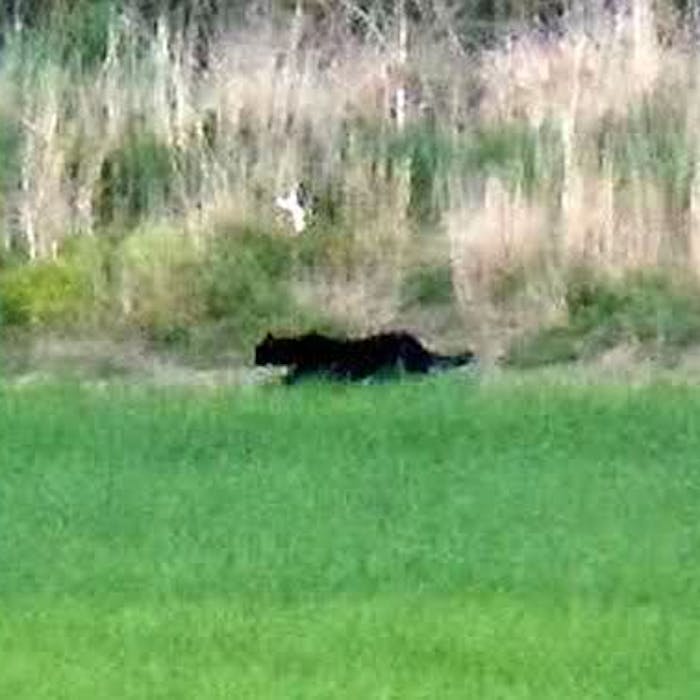 The elusive Cornish 'Beast of Bodmin'
The moors of the British Isles have long been associated with spectral creatures and monsters - most famously the haunting Black Dogs that are said to prowl there. Cornwall's remote Bodmin Moor hosts a more recent mythic beast - a reputed fearsome giant cat that stalks this rocky landscape.
Known as the Beast of Bodmin Moor, a large wild cat is reported to roam this rugged landscape. Purported sightings of the Beast began in 1978, along with numerous reports of mutilated livestock. There have been some sixty sightings in all of a black panther-like big cat, supposedly three to five feet long and sporting white-yellow eyes
The evidence was robust enough for the government to order an official investigation into the existence of such a beast in 1995. It finally concluded that there was no verifiable evidence, although it was careful to state that there was no evidence against it, either.
Just after the report was published, the possibility of the Beast's existence was given an unexpected boost when a small boy found a leopard skull lying on the banks of the River Fowey. There was great excitement until the Natural History Museum found the skull to have been imported into the country as part of a leopardskin rug.
In 1998, video footage was released that clearly showed a black animal, probably a big cat, around three and a half feet long. The video, described by curator of Newquay Zoo and wild cat expert as 'the best evidence yet', was part of another batch of information submitted to the government by local MP Paul Tyler.
Theories posit that the creature is a big cat that escaped a zoo or a private collection, and was unreported because it had been imported illegally. Some argue that the animal is a species of wild cat that was believed to have become extinct in Britain more than a hundred years ago.
One interesting theory emerged in 2016. Benjamin Mee, the owner of Dartmoor Zoo, claimed that back in 1978, circus owner Mary Chipperfield released her favourite breeding pair of lynx and another male into the wild after she was forced to close her zoo in Plymouth. She had agreed to transfer her five pumas to the Dartmoor Wildlife Park. But it was said that, when they arrived, there were only two pumas in the consignment but five tags in the cage, and that somehow three of the pumas had escaped en route.
Mee however believes that this family of pumas died out in the severe winter of 2010. However, multiple sightings were reported in 2016. So the mystery remains.
Further reading
Links to external websites are not maintained by Bite Sized Britain. They are provided to give users access to additional information. Bite Sized Britain is not responsible for the content of these external websites.