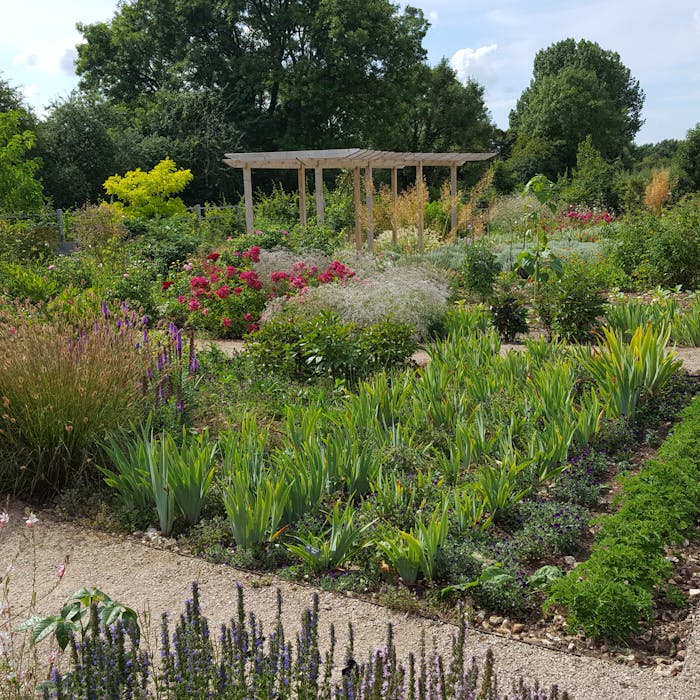 Keyneston Mill Botanic Gardens - sending perfume oils to France
Bordering the River Stour in Dorset's Tarrant Valley is Keyneston Mill Botanic Gardens, with the claim to fame that the specialist oils it produces from its aromatic plants go to a master perfumery in Grasse, France - the acknowledged world perfume capital.
It is the country's largest private botanic gardens dedicated to aromatic and scented plants, and visitors can learn about perfume-making by exploring its colourful and fragrant 50 acres.
The plants grown at Keyneston Mill are selected for their special fragrance - being allocated to one of the many Collection Gardens such as Floral, Spice or Citrus. The plants' flowers, roots or leaves are each carefully harvested and taken to the Mill's distillery where essential oils are extracted. These are then delivered to Jacques Chabert, a master perfumer, in Grasse, France where he creates a range of limited edition Parterre Perfumes - available to buy in the onsite shop and online.
A stroll around the gardens, just 20 minutes from Poole in Dorset, provides an education and an aromatic experience as signage in each area explains what you can see and the smells you can enjoy. Collection Gardens include the Padua Garden with floral plants such as sweet peas, roses and jasmine; and the Spice Garden with specimens such as bay, fennel and coriander. Unusual varieties of aromatic plants are also grown as experiments in the search for new essential oils for perfume making.
There are bookable guided tours of the gardens and distillery, perfume and other craft workshops. Plus a cafe and outdoor cinema.
Further reading
Links to external websites are not maintained by Bite Sized Britain. They are provided to give users access to additional information. Bite Sized Britain is not responsible for the content of these external websites.