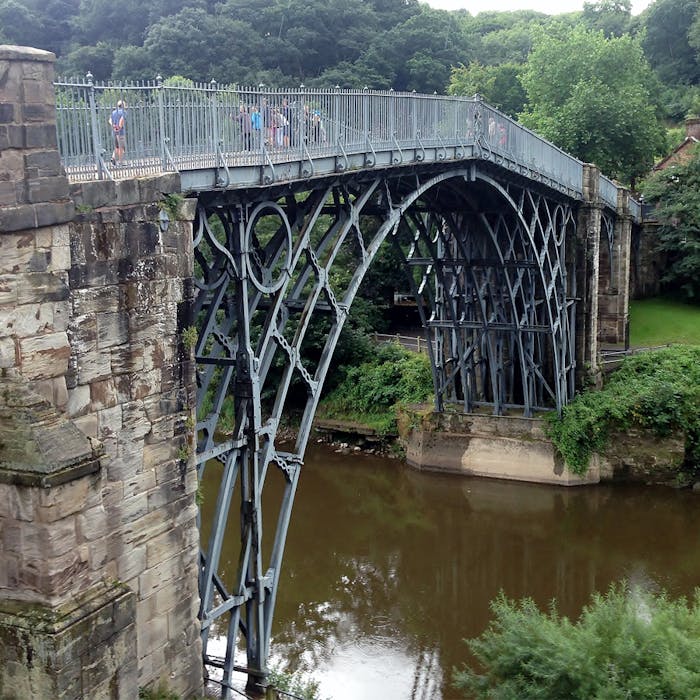 The Iron Bridge - early icon of the Industrial Revolution
Many of the iconic bridges of the world owe their existence to the achievement of the world's first iron bridge, built in 1779 across the Severn Gorge, near Telford in Shropshire.
This was the birthplace of the Industrial Revolution, kickstarting the use of cast iron around the world in the construction of bridges, aqueducts and buildings.
The Iron Bridge's story began in the early 18th century, in the nearby village of Coalbrookdale. Abraham Darby pioneered the smelting of iron using coke, a process that was a catalyst for the Industrial Revolution. It was Abraham Darby III who cast the ironwork for the bridge that still stands today, designed by Shrewsbury architect Thomas Farnolis Pritchard. Using the same techniques developed by his grandfather, the bridge was so successful that it gave its name to the spectacular wooded valley which surrounds it, now recognised as the Ironbridge Gorge UNESCO World Heritage Site, featuring five different pioneering industrial activities.
Renovated by English Heritage in 2017-18, the Iron Bridge and the many industrial museums nearby make up a significant and unique visitor experience.
Further reading
Links to external websites are not maintained by Bite Sized Britain. They are provided to give users access to additional information. Bite Sized Britain is not responsible for the content of these external websites.