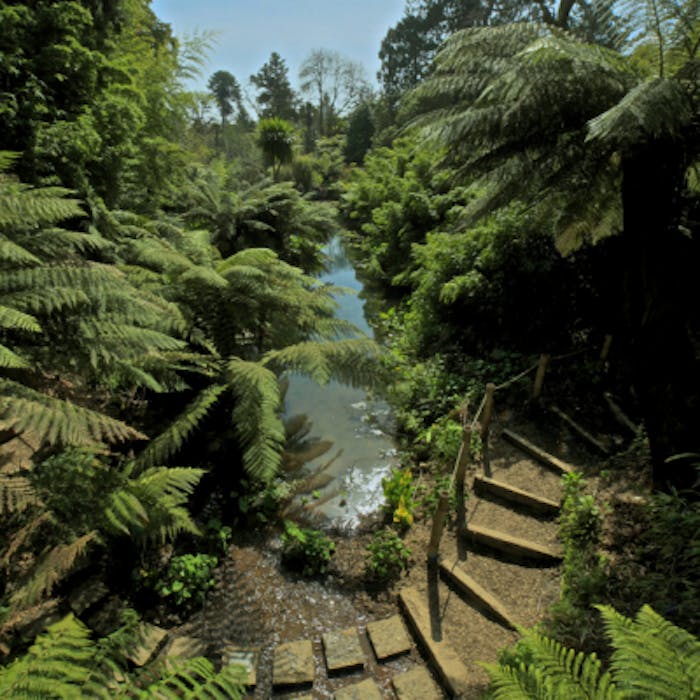 The lost gardens of Heligan: a Cornish treasure
The lost gardens of Heligan are located near Mevagissey, Cornwall. They are a rediscovered delight, typical of the 19th-century Gardenesque style - a term coined by Scottish botanist John Claudius Loudin, to describe a type of garden design that incorporates both formal and picturesque styles from the past.
The Heligan gardens were created by members of the Cornish Tremayne family from the mid-18th century to the beginning of the 20th century, and they still form part of the family's Heligan estate.
The estate house was tenanted for most of the 20th century - and was used by the US army in World War Two. The house was converted into flats and sold without the gardens in 1974.
The gardens had been declining since World War One, and fell into a state of disrepair and became hidden amongst brambles. They began to be restored from 1990 by John Willis, a Tremayne descendant and Tim Smit, a record producer - in what was the largest garden restoration project in Europe.
Now a popular visitor attraction, in 2008 the gardens were afforded National Collection Holder status by Plant Heritage for their unique Camellias and Rhododendrons, typically found in eastern and southern parts of Asia, which were introduced to Heligan pre-1920.
Further reading
Links to external websites are not maintained by Bite Sized Britain. They are provided to give users access to additional information. Bite Sized Britain is not responsible for the content of these external websites.