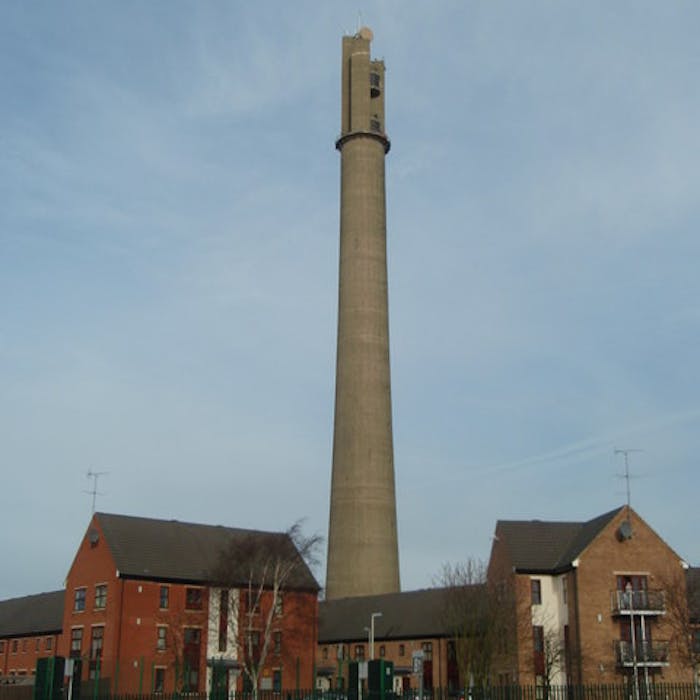 The National Lift Tower: the pinnacle of expertise
The National Lift Tower is a 127m (418ft) research and development facility in Northampton. It was originally built to test lifts, but now serves numerous other functions, as well as being a popular challenge for abseilers.
The structure was commissioned in 1978 with construction beginning in 1980, and was officially opened by the Queen on 12th November 1982. It has been a Grade II Listed Building since 1997. It is the only lift-testing tower in Britain, and one of only two in Europe.
There are six lift shafts of varying heights and speeds, one of which is a high speed shaft with a travel of 100m and a theoretical maximum speed of 10m/s.
​Aside from the lift shafts, there are a number of other vertical spaces inside the building which have been used for a variety of projects. The tallest of these is 93 metres and is equipped with a sophisticated camera system that can be used to track experiments in real-time.
The tower was owned by the General Electric Company's lift division. When this was taken over by Otis, the lift tower fell out of use since Otis usually tested their lifts at a site in the United States. In 1999, the tower and surrounding land was sold to Wilcon Homes for development.
The building is now privately owned and has been renamed the National Lift Tower. Following extensive renovation and repairs, the tower was re-opened for business in October 2009. The tower is used by lift companies for research, development, testing and marketing. As well as being a resource for the lift industry, the building is also available to companies requiring tall vertical spaces, for example companies wishing to test working-at-height safety devices.
Abseiling at the tower has been going on since 2011. Northampton Borough Council has granted approval for it to be used up to 24 times a year for abseiling.
A few years ago the local paper had an April Fool story that the tower was to be used as a mooring for airships. However, some of its real uses are even more fantastical. A recent project has been space harpoon testing! (See the Airbus link below for more information on this project).
Further reading
Links to external websites are not maintained by Bite Sized Britain. They are provided to give users access to additional information. Bite Sized Britain is not responsible for the content of these external websites.