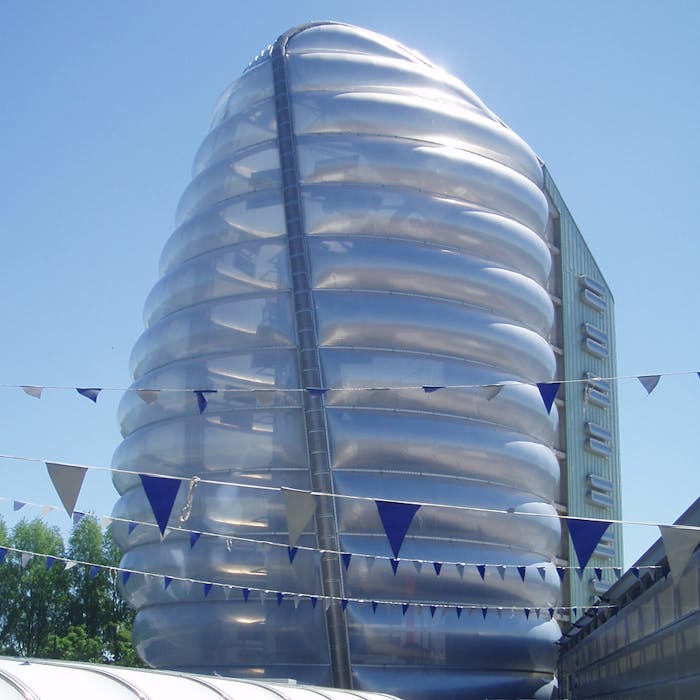 The National Space Centre - it's out of this world!
The National Space Centre is a museum specialising in space science and astronomy. It opened in 2001 in Leicester and runs a research programme in partnership with Leicester University. It has the UK's largest domed planetarium, and Buzz Aldrin's space underpants amongst its exhibits!
The museum has six galleries of rockets, satellites and meteorites, planetarium shows, and a display of world-famous spacesuits. These include the Sokol Suit worn by UK-born ESA astronaut Tim Peake, and an EVA spacesuit worn by Matt Damon in the hit movie The Martian as well as the afore mentioned Constant Wear Garment worn by Buzz Aldrin during training for the historic Apollo 11 mission.
Other exhibits include a recreation of the Columbus Modules from the International Space Station while providing the answer to that vital question - "how on earth do you go to the toilet in space?"
The initial idea of a space centre as a research facility but with public access, attached to the University of Leicester, was first conceived in the 1980s – the idea of Professor Alan Wells and Professor Ken Pounds of the university. The plan was not taken further due to lack of funds.
The Space Centre as a museum was then put forward in 1995 – by Professor Alan Wells and Alan Ponter, the University of Leicester's vice-chancellor.
Funding for the project came from the Millennium Commission, who provided 50% of the £52 million capital cost, four major partners; Leicester City Council, the University of Leicester, East Midlands Development Agency and BT; along with contributions from exhibition sponsors, Walkers, the Met Office, Omega, BNSC and Astrium.
The building was designed by Nicholas Grimshaw, the architects of the Eden Projecy.
On 30 June 2001, former NASA astronaut Jeffrey A. Hoffman opened the National Space Centre officially to the general public.
In its first five months, the National Space Centre received 165,000 visitors, 25% ahead of its targets and was named museum of the year by the Good Britain Guide, 2002.
At opening, the centre was the base for more than 60 scientists and astronomers working on projects in a Space Science Research Unit (SSRU).
In January 2012, Sir Patrick Moore visited the National Space Centre to launch the planetarium, named in his honour. He also launched a new planetarium show, Tour of the Night Sky, that included a series of 'best-of' clips hosted by Sir Patrick himself.
Further reading
Links to external websites are not maintained by Bite Sized Britain. They are provided to give users access to additional information. Bite Sized Britain is not responsible for the content of these external websites.