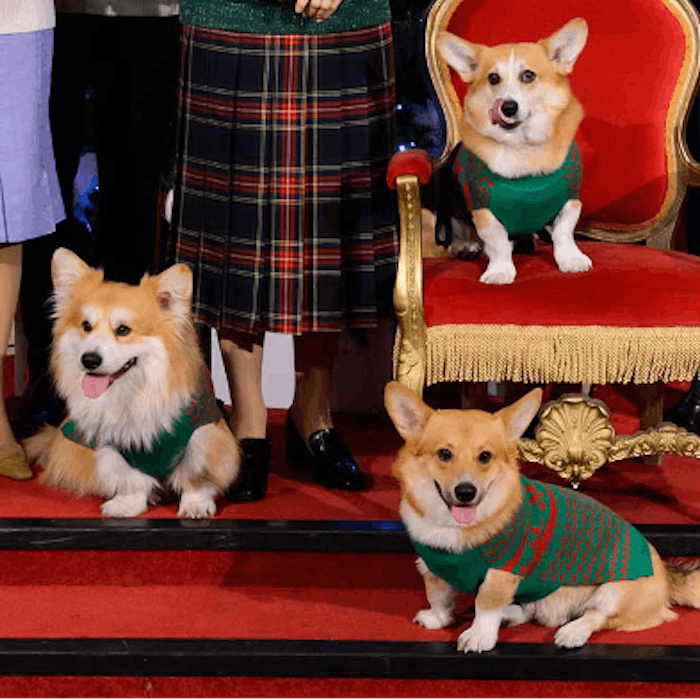 Queen Elizabeth II and her Corgis
The late Queen of England, Elizabeth II, was a huge fan of Corgis and had been ever since she was a child - having been raised alongside Pembroke Welsh Corgis.
The Queen had owned more than 30 corgis since her coronation in 1952. Indeed, Elizabeth II owned at least one corgi at any given time between 1933- 2018.
In 2007, Queen Elizabeth had seven corgis: Monty, Mindy, Missy, Emma, Linnet, Willow and Holly. Three of the Queen's corgis, Monty, Willow and Holly have a claim to fame - they appeared in a sketch for the 2012 Olympic opening ceremony. The sketch included Daniel Craig, in character as James Bond arriving at Buckingham Palace to escort the Queen to the event.
Shortly after his television appearance, Monty, who had previously belonged to the Queen Mother, died in September 2012. It was divulged in 2015 that the Queen had stopped breeding corgis so as not to leave any behind when she died. Her final corgi Willow died in April 2018. The death of Willow marked the first time since World War Two that the Queen had not owned a Corgi.
Further reading
Links to external websites are not maintained by Bite Sized Britain. They are provided to give users access to additional information. Bite Sized Britain is not responsible for the content of these external websites.