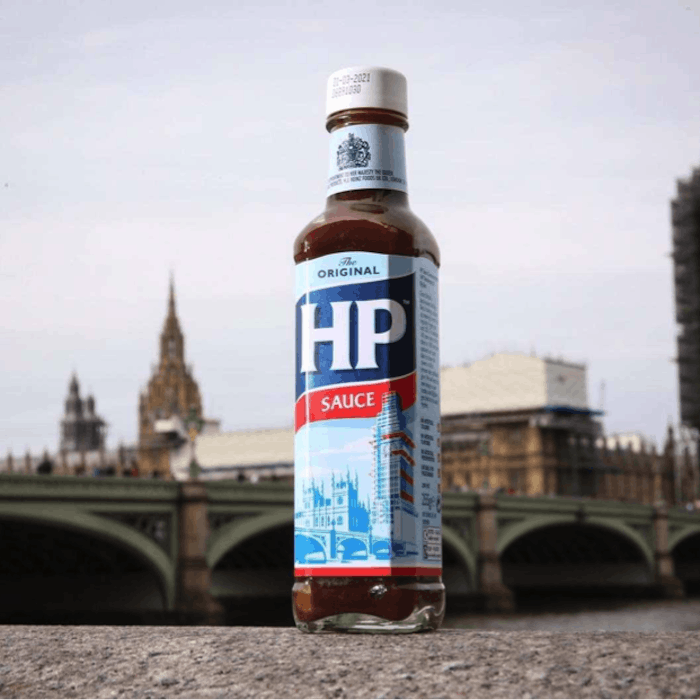 HP Sauce- one of Britain's favourite accompaniments!
The recipe for HP Sauce, one of Britain's favourite condiments, was developed by Nottingham Grocer Frederick Gibson Garton. He created the sauce in his pickling factory at the back of 47 Sandon Street in Basford in 1896.
The brown sauce has a tomato base blended with malt vinegar and spirit vinegar, dates, cornflour, rye flour, salt, spices and tamarind.
It is added to both hot and cold savoury food, and as an ingredient in soups and stews.
Garton used the name HP Sauce as he had heard that a restaurant in the Houses of Parliament had begun serving it. The Houses of Parliament - including Big Ben - have taken pride of place on the sauce bottle for over 120 years. Now owned by Heinz, and manufactured in the Netherlands, the image still continues to be used, and during the 2019 refurbishment of Big Ben, the label was revised to show the clock under repair and encased in scaffolding.
The brand has the Royal Warrant in recognition of the sauce's use by the Queen. In the 1960's and 1970's, then Prime Minister's wife Mary Wilson told the Sunday Times that if Harold Wilson 'has a fault, it is that he will drown everything with HP sauce.' HP Sauce subsequently became known as 'Wilson's gravy'.
Further reading
Links to external websites are not maintained by Bite Sized Britain. They are provided to give users access to additional information. Bite Sized Britain is not responsible for the content of these external websites.