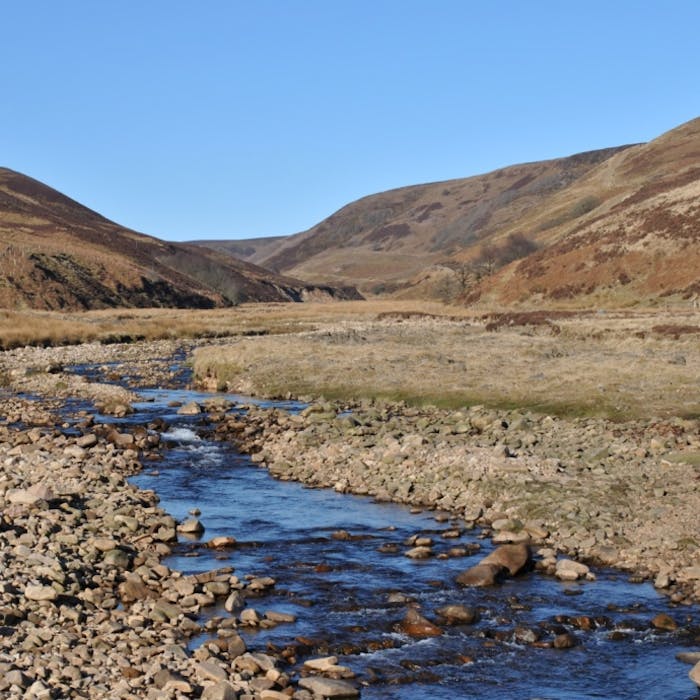 The Trough of Bowland
The Trough of Bowland is a beautiful valley in the Forest of Bowland Area of Outstanding Natural Beauty. It is very sparsely inhabited (though there is a cafe!) and popular with walkers and ambitious cyclists.
At 295 metres at its highest point, The Trough of Bowland historically marked the county boundary between Lancashire and the West Riding of Yorkshire. 
Running from Dunsop Bridge to Marshaw near Abbeystead (if heading in a northerly direction), the scenic Trough of Bowland takes in just a couple of farms Haredon, Langden and Sykes, and is also home to Bowland Pennine Mountain Rescue Trust at Smelt Mill.  The remainder of the valley is completely unspoilt countryside, with rolling hills and streams, and was once described as 'the Switzerland of England'.
The Trough of Bowland is very popular with cyclists.  Sir Bradley Wiggins prepared for his Olympic and Tour de France wins here, as well as the Pendle Hill climb. He once said "It's my favourite place to ride in the UK, there are a lot of testing climbs and very little traffic. It's got a couple of decent café's too!"
The cafe that Sir Bradley was referring to might well be Puddleducks, which is just a short distance from the southern end of the road, at Dunsop Bridge.  There is also a refreshments trailer parked up at Langden.
There are great walking routes through the Trough. Two suggestions are the Haredon and Langden circular at around 6 miles, and the Whin Fell walk – which is slightly longer.  Both walks can start at various points along Trough Road, and take in some of the most beautiful valleys in the north west.
Water is abstracted from the main streams of the Trough to supply the city of Preston. Water intakes were built at the mouths of Hareden, Losterdale and Langden Brooks in the 1920s, linked by a series of aqueducts to the Alston Reservoirs near Longridge.
Further reading
Links to external websites are not maintained by Bite Sized Britain. They are provided to give users access to additional information. Bite Sized Britain is not responsible for the content of these external websites.