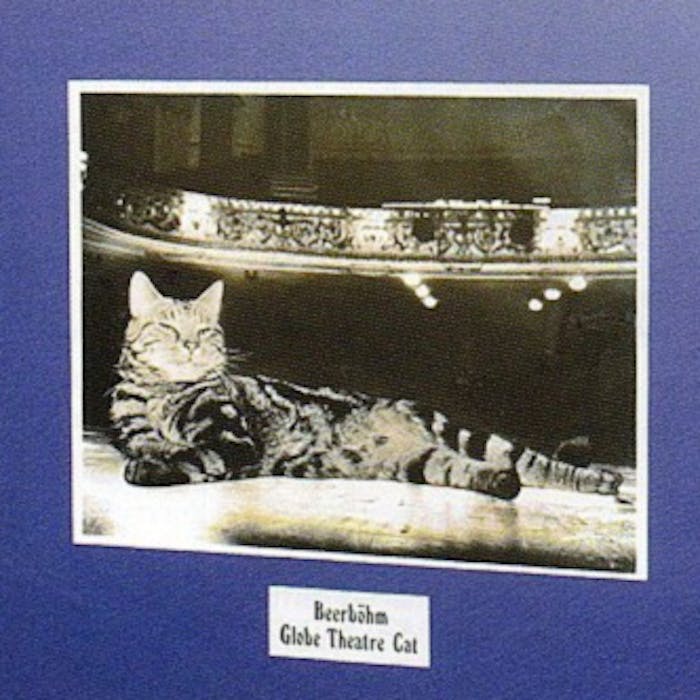 Thespian felines - the tradition of the theatre cat
British theatres revere the tradition of the theatre cat - though now a disappearing one. As rather unusual workplaces, in use for much longer hours during the week than most offices, there has often been provision of residential quarters for the theatre manager. They have frequently been accompanied by a resident feline, charged with keeping the mouse population down.
The role of the theatre cat echoes a similar one played onboard ships. In fact, it is said that many backstage staff in the early days of theatre were former sailors, suitably adept at rigging, ropes and pulleys, trapdoors and hatches, and working at height, so perhaps these old sailors also brought with them the ship's cat. Their purpose was precisely the same as on board ship – to deal with mice. Theatres, being old buildings, nice and warm and full of scraps, are plagued by rodents.
Well-known theatrical cats over the years include Ambrose, at the Theatre Royal, Drury Lane. His frequent stage appearances during the musical Billy incensed leading actor Michael Crawford, who repeatedly suffered the ignominy of being upstaged by a cat.
Another thespian feline was the Gielgud Theatre cat, Beerbohm (pictured. The theatre was formerly called The Globe), who became famous enough during his twenty-year reign at the venue to receive a front-page obituary in the theatrical publication The Stage in 1995.
The Noel Coward Theatre, then called the Albery, had Boy Cat and Girl Cat. Boy Cat earned a place in history by eating Princess Margaret's bouquet during a Royal Gala performance. During Pygmalion he walked across the stage, jumped down into the audience and sat in a vacant seat in the front row, where one of the audience stroked him for the rest of the show. Then, in a performance of Five Guys Named Moe both the cats got stuck under a box for dancers on stage, and refused to come out until tap dancing began over their heads and did the job. Then they made a circuit of the auditorium, chased by ushers!
These days, due to health and safety regulations, concern about allergies and such, only a few theatre cats remain. Most venues now deal with their rodent problem with poison and sticky pads.
Further reading
Links to external websites are not maintained by Bite Sized Britain. They are provided to give users access to additional information. Bite Sized Britain is not responsible for the content of these external websites.