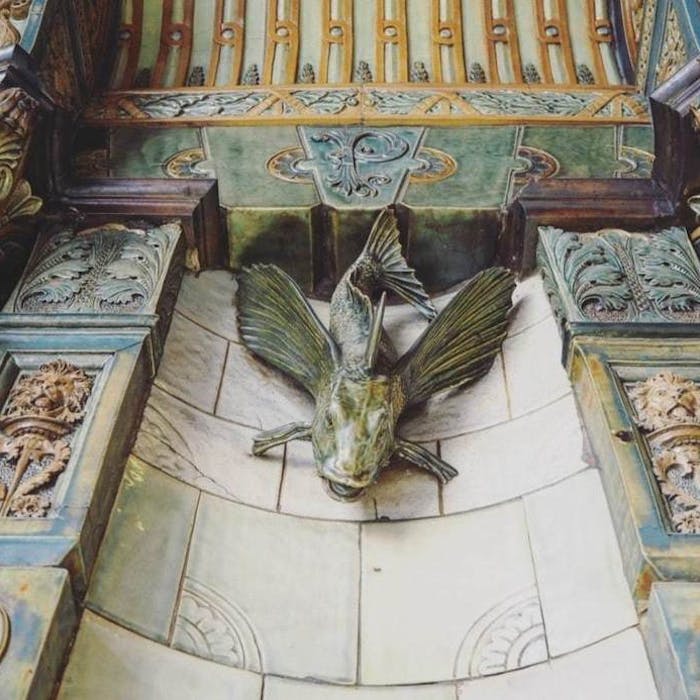 The restaurant that became the beautiful bank in The Strand
Up until 2017, if you found yourself searching for a cashpoint whilst walking in the Aldwych area in central London, you may have popped into the nearest Lloyds and found yourself within an unexpected architectural treasure. Once an opulent restaurant, it might soon be reopening in the same role again.
This magnificent Grade II listed building, 222 The Strand, started life in 1883 as the Royal Courts of Justice restaurant - intended to catch the custom of lawyers and petitioners at the nearby law courts. The restaurant was designed by Goymour Cuthbert and William Wimble, who had previously designed the Baltic Exchange in the City of London (the stained glass of which is now in the National Maritime Museum).
Despite its sumptuous interior, the restaurant wasn't a success, and failed to attract sufficient lawyers and clients from over the road. It closed after three years, and remained unoccupied until 1895, when it was converted into a Lloyds bank branch.
Described by the Penny Illustrated Paper as "the handsomest and most elegant bar bank in London" the lobby has ornamental fountains at each end and tiles from Royal Doulton depicting flora and fauna. The main interior is lined with luxurious wood panelling, carvings, pillars and more decorative tiles.
There were plans in early 2020 for the building to be turned into a Wetherspoon pub, but this has yet to take place, presumably delayed by the pandemic. If it goes ahead, people will be able to eat and drink again in the elegant surroundings once designed for Victorian lawyers.
Further reading
Links to external websites are not maintained by Bite Sized Britain. They are provided to give users access to additional information. Bite Sized Britain is not responsible for the content of these external websites.