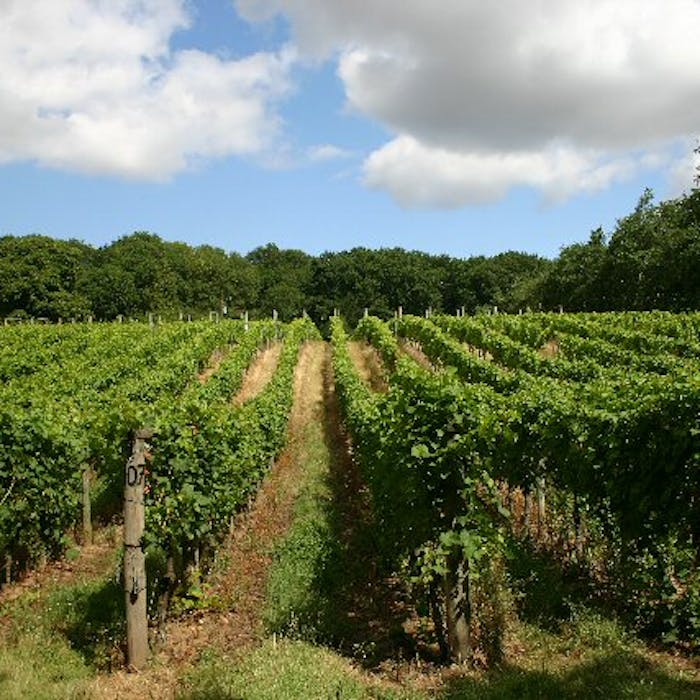 British vineyards - an ancient tradition
Vineyards are becoming an increasingly common sight in the countryside of southeast England, and British wine has come a long way in recent years, winning numerous international accolades and tempting even the most discerning of drinkers.
Kent contains the largest area under vine, closely followed by West Sussex and then Hampshire. Vineyards are not limited to extreme southeast of the country, though. There are also vineyards in Essex and East Anglia, the Midlands, and some even further north. There are also now approximately 45 hectares of vines planted in Wales.
The chalk limestone soils of Sussex, Kent and other portions of southern England are suitable for growing the grapes used to produce sparkling wine, and particularly on south-facing slopes, the climate, at least in recent years, is warm enough.
At the last official count, the Wine Standards Board reported that there were just over 450 vineyards producing wine throughout England. The largest of these include Chapel Down in Kent and Denbies in Surrey. Amazingly the most northerly commercially producing vineyard is right up in Leeds, Yorkshire.
Many vineyards are part of the tourist trail and hold tours and wine tasting events.
Surprisingly, English wine has been produced almost continuously from the Roman period. For instance, when Henry VIII was crowned in 1509, 139 vineyards were recorded, 11 of which produced wine for the royal household.
Wine production was stifled by the need to grow other crops during the First World War. Vineyards began to be planted again from the 1930s. In recent years, vineyard planting has accelerated - encouraged by the warming climate and increasing prestige of British wine.
Further reading
Links to external websites are not maintained by Bite Sized Britain. They are provided to give users access to additional information. Bite Sized Britain is not responsible for the content of these external websites.