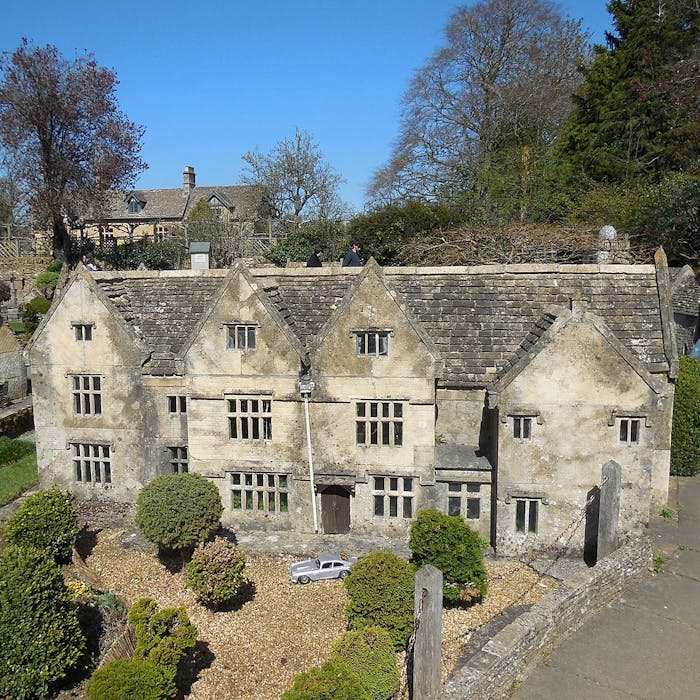 A Cotswold Model Village - perfection in miniature
Within the grounds of the Old New Inn in Bourton-on-the-Water, Gloucestershire, is the only grade II listed model village in the country. It is a perfect representation of the village in the 1930s - at 1:9 scale.
The Bourton-on-the-Water Model Village was started in 1936 and completed in 1940. It contains around 100 buildings. It is open to the public and, of course, includes a very handy proper sized pub for restorative eats and drink.
In the early 20th century the landlord of the New Inn, Mr C A Morris, decided to build a model village to attract motorists to his public house. Morris had originally intended to convert the pub's vegetable garden into a village green with a stream with a waterfall and scale replicas of the arch bridges in the village. He soon decided to instead construct a 1:9 scale model of the entire village.
The miniature replica buildings were constructed by eight local craftsmen - using scaled down versions of the methods used to construct real buildings. The walls are made from local limestone, carefully cut to minimise joints and engraved to depict smaller courses of stone. The roofs are covered with slates of Cotswold stone from the Huntsman's Quarry located 3 miles from the village.
The drystone walls are real and have cock and hen or flatstone copings to correspond with the real walls in the village. Two churches have full interiors, visible through perspex panels in their walls.
The roads include model benches and post boxes. Miniature shrubs, including some bonsai trees planted in the 1930s, and pruned real trees represent the trees and bushes of the full-size village and alpine plants the flowers.
A running stream with miniature bridges over it stands in for the River Windrush.
The model village includes a scale model of the model village which, in turn, contains a scale model of the model of the model village. This model also contains a scale model (in paint) of the model of the model of the model village!
The model village opened to the public on 13 May 1937, as part of the celebrations for the coronation of George VI. Construction of the models continued until 1940.
There have been no significant changes made to the architecture since that date - so the model village preserves Bourton-on-the-Water as it was in 1936.
The model village became a grade II listed building on 22 March 2013, receiving the same protection as the early 18th-century Old New Inn, which was listed in 1983.
The image is by Paul Gillett (wikipedia).
Further reading
Links to external websites are not maintained by Bite Sized Britain. They are provided to give users access to additional information. Bite Sized Britain is not responsible for the content of these external websites.